How Tomorrow's Federal Open Market Committee Vote Impacts You
Blog posted On July 30, 2019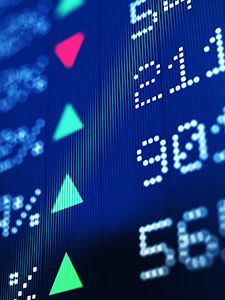 The Federal Open Market Committee (FOMC) meets today and tomorrow and most analysts are expecting a quarter-point rate cut based on messaging in the Fed's Beige Book released earlier this month. If the Fed votes for a rate cut, all interest rates will react accordingly. The cost to borrow money will decrease, possibly making it more affordable for you to take out a mortgage to buy a home or finance a vehicle purchase. However, the interest you earn from your savings account will also decrease.
Here are the four most likely possible outcomes of tomorrow's meeting:
The FOMC leaves rates unchanged.
If the FOMC votes to leave rates unchanged, the stock market will likely fall, because a rate cut is expected. However, leaving rates unchanged would be good from an overall standpoint, because it would suggest that economic expansion has picked back up. If the Fed leaves rates unchanged, mortgage rates will likely be unaffected.
A quarter-point rate cut with further rate cuts projected.
If the FOMC votes for a quarter-point rate cut and includes dovish language in its statement, it could add more fuel to the investor rally. This is the most likely outcome, and if this happens, mortgage rates may keep trending lower, which is advantageous for prospective home buyers and homeowners looking to refinance.
A quarter-point rate cut with a steady hold projected.
A decision to cut rates but opting for a "wait-and-see" approach before further rate hikes would likely elicit a more negative reaction from the stock market. Still, mortgage rates may trend lower on this news.
A half-point rate cut.
Currently, there is about a 24% chance of a half-point or double rate cut this week. While this move would result in rates trending lower, it may also be a sign of economic trouble. In that case, stocks may get spooked due to lower consumer confidence.
Whether the Fed decides to hold rates or cut rates, mortgage rates are near historic lows. Many homeowners could benefit from a refinance and prospective home buyers who buy now could lock in a lower rate. If you have any questions about the upcoming Federal Open Market Committee Meeting or today's mortgage rates, let me know.
Sources: Barron's