How to Get a Lower Mortgage Rate
Blog posted On August 20, 2020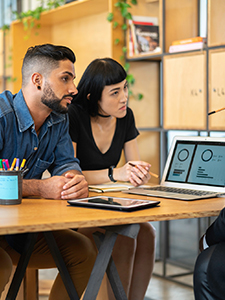 Record low mortgage rates have dominated the financial news cycle lately and both prospective home buyers and homeowners looking to refinance are rushing to lock in low mortgage rates. While a low interest rate environment means average mortgage interest rates are lower, your actual mortgage interest rate will reflect your personal financial profile and other unique factors.
Whether you are interested in buying a new home or refinancing an existing loan, a little preparation goes a long way. Here are some strategies for getting the lowest possible mortgage rate.
Improve Your Credit Score
Rebuilding your credit can take time, and most financial professionals recommend starting credit repair at least six months to a year before you apply for a mortgage loan. While you don't need a perfect score to qualify for a mortgage, a higher score can help you secure a lower rate. According to a Money.com survey of 8,000 mortgage lenders, borrowers who financed a new home or refinanced an existing home with a credit score of 740 or over saw rates as low as 3.096%, while borrowers with scores of 640 or under saw rates from 5.096% and higher*. Such a significant percentage difference adds up. For example, on a 200,000 loan over the course of a 30-year term, the borrower with a higher credit score saves over $200 a month or more than $80,000 over the life of the loan. Even if you already have a good credit score, a little improvement can result in big savings.
Increase Your Down Payment
When you're buying a home, the larger the down payment, the lower your loan-to-value (LTV) ratio. A lower LTV means you are a lower risk to the lender and thus you can get a lower interest rate. Although a 20% down payment is not necessary to buy a home, the higher your down payment, the better. Keep in mind, in addition to the down payment you will have to pay closing costs, so don't sink all of your savings into the down payment. You may find other ways to increase your down payment such as down payment assistance grants or using down payment gifts. Our proprietary down payment gifting platform, HomeFundIt™, makes it easy and secure to use down payment gifts from family and friends to increase your down payment on a conventional mortgage loan.
Reduce Your Debt
Another important financial factor lenders look at when you apply for a mortgage is your debt-to-income (DTI) ratio. Your DTI is your monthly debt obligations divided by your monthly income. A high DTI means you already owe substantial debt and might not be able to comfortably afford a mortgage payment. If you have a high DTI, try to pay down your high-interest debt before applying for a mortgage loan. You may be able to pay off debt faster if you consolidate your debt with a personal loan.
Compare Loan Terms
Financing with a shorter loan term will mean a higher monthly payment but a lower rate of interest. You'll pay more each month, but you will pay off the loan in a shorter amount of time and pay less interest over that time. If you can afford a higher monthly payment, ask your loan officer to compare a 15-year term with a 30-year term. You'll trade the higher monthly payment for a lower lifetime cost of interest and you'll fully own your home sooner.
Both home buyers and homeowners looking to refinance are rushing to lock in record low interest rates. Make sure you get the lowest possible interest rate by improving your credit core, increasing your down payment, paying down debt, and comparing different loan terms.
Sources: Money.com
*Conventional Payment example: If you choose a $250,000, 30 year loan at a fixed rate of 3.3% (APR 3.5%), with a loan-to-value of 80%, you would make 360 payments of $1,122.61. Payment stated does not include taxes and insurance, which will result in a higher payment.