Expect Bidding Wars this Fall
Blog posted On October 22, 2019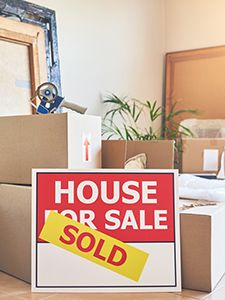 After an unseasonably slow Spring, and two late-in-the-year rate cuts, many real estate professionals are expecting a busy Fall, bidding wars included. Typically, bidding wars tend to drop off when the housing market cools down in the Fall and Winter months, dropping about 15 percentage points from March to September. However, Redfin reports in September 2019, 11% of offers written by the firm faced a bidding war, up from 10% of offers in August. This figure may be down substantially from the 41% of offers facing a bidding war in September 2018, but the trend goes against the seasonal pattern the market has seen from 2013-2018.
Based on the data, Redfin's chief economist, Daryl Fairweather predicted, "with mortgage rates likely to remain near historic lows, I expect the bidding war rate to continue to level off – rather than follow its typical end-of-year descent – as 2019 comes to a close."
What should you do if you face a bidding war when buying a home this Fall?
Get preapproved – mortgage preapproval is the first thing you can do to make a stronger offer, before you even start looking at homes. Showing the seller your preapproval letter proves you have already started the financing process and can ensure a faster transaction. Our TBD preapproval takes it a step further, all we'll need is the appraisal to finish up your loan application and meet everyone's timelines.
Increase your offer – a couple thousand dollars more can make a difference, depending on the demand and the location of the property. Don't exhaust your budget. Most mortgage professionals recommend not taking the maximum loan amount for which you are approved. Set your threshold ahead of time so you don't get caught up in a bidding war.
Put down a larger down payment – a larger down payment shows less money will be required from the bank and can expedite the transaction. If you do not have the savings to increase your down payment you may be eligible for a down payment assistance grant. You could also use HomeFundIt™, the digital down payment platform that streamlines down payment gifting from family and friends. You can sign up for HomeFundIt for free here.
Waive contingencies – do not do this without consulting with your real estate team. Contingencies are in place for your protection but waiving certain ones can help you close the deal faster and appeal to a seller during a bidding war.
Write a letter – selling a home can be an emotional time. Maybe the seller grew up in the home, maybe they raised their own family in the home. Writing a letter to the seller to tell them how much the home means to you may help you get your offer accepted.
If you're buying a home this Fall, be prepared for a potential bidding war, and know when to step away. Your dream home can soon become a nightmare if you can't afford the mortgage payments. Talk to your loan officer about setting a budget and adding an escalation clause if necessary. Know how much more you're willing to offer and stick to your limit.
Sources: CNBC, Moving.com