Did You Know... 9/10/18
Blog posted On September 10, 2018
Loan Servicing FAQs have been added to the CLEAR Resources tab.
After signing into CLEAR, click on Resouces. The Servicing FAQ link can be found on the left side of the page. Here you will find the answer to many of your borrowers servicing questions.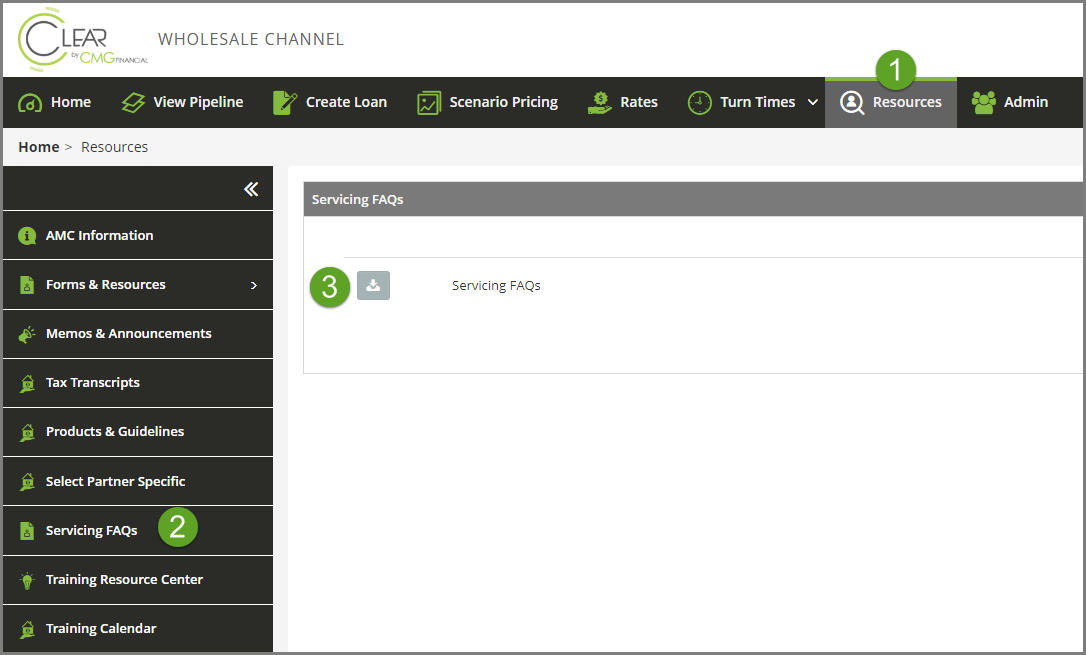 If there are additional topics that you would like us to add, please forward to your Account Executive.