Biden Elects Representative Marcia Fudge as HUD Secretary
Blog posted On December 15, 2020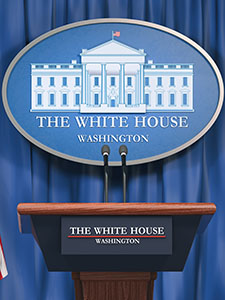 Two weeks ago, President-elect Joe Biden announced former Federal Reserve Chairwoman, Janet Yellen, as his official nominee for Treasury secretary. Last week, he announced Representative Marcia Fudge as his lead choice for U.S. Department of Housing and Urban Development (HUD) secretary.
Currently, Fudge is a representative for Ohio's 11th congressional district. If she is confirmed by the Senate, she will leave this role and join Biden's cabinet in January – replacing current HUD secretary, Ben Carson, and becoming the first black woman to lead the HUD in more than 40 years. The first was Patricia R. Harris, who served as HUD secretary under President Jimmy Carter. Harris later left the position in 1979. Though Fudge was expected to be nominated as the Agricultural Secretary due to her work with the House Committee on Agriculture, President-elect Biden chose Iowa Governor Tom Vilsack for the role.
In addition to her experience with the agricultural industry, Fudge also has helped the housing industry through legislation introduced in 2013. The legislation was designed to help states and cities have a more efficient process for demolishing abandoned properties in order to reduce crime and increase home prices in the area of vacant buildings.
The next HUD secretary is expected to help increase housing protection, tighten up housing enforcements, and reduce housing discrimination. According to other sources, Biden also thinks Fudge will be a proponent for affordable housing, urban revitalization, and infrastructure investment. Other duties of the HUD secretary include advising the President on housing issues, making policies, creating rules, coordinating the effort of the HUD, and working with the inspector general to oversee the management of the HUD's funds.
"It is something that probably in my wildest dreams I would have never thought about, if I can help this president in any way possible, I am more than happy to do it," said Fudge. "It is a great honor and a privilege to be a part of something so good."
Should she appointed by the Senate, Fudge will assume office with the rest of the Biden Administration after the President-elect's inauguration on January 20, 2021.
Sources: HousingWire, Investopedia, Washington Post