Adverse Market Refinance Fee Delayed
Blog posted On August 26, 2020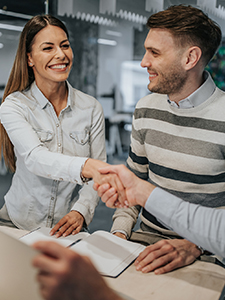 Two weeks ago, the Federal Housing Finance Agency (FHFA) announced a 0.5% "adverse market fee" on all mortgage refinances, including cash-out refinances. Numerous trade organizations voiced concern over the fee, including the Mortgage Bankers Association (MBA), as the fee would make it more expensive to refinance a mortgage at a time when many homeowners are refinancing to lower their mortgage payment and increase their income in the wake of widespread economic hardship. This week, the FHFA reversed course delaying the adverse market refinance fee until December 1st, 2020. Additionally, the FHFA announced it would exempt select refinance loans from the fee when it is enacted.
The proposed purpose of the adverse market refinance fee was to cover expected economic losses related to the coronavirus pandemic. In a press release, the FHFA stated its government-sponsored enterprises (GSE) Freddie Mac and Fannie Mae expect at least $6 billion in losses due to the economic consequences of the pandemic. However, trade organizations and public interest groups argued in their statement: "At a time when the Federal Reserve is purchasing $40 billion in agency mortgage-backed securities per month to help reduce the cost of buying or refinancing a home and stimulate the broader economy, this action by the GSEs raises those costs, contradicting and undermining Fed policy."
In its press release, the FHFA also announced the GSEs will exempt refinance loans with balances less than $125,000 as well as Fannie Mae Home Ready and Freddie Mac Home Possible Loans when the adverse market refinance fee is implemented in December. Fannie Mae HomeReady® and Freddie Mac Home Possible® loans are often used by first-time home buyers or low income buyers because of their low down payment options. Adding the adverse market refinance fee would make it even more expensive for that demographic to use the home equity they responsibly built.
With historically low mortgage rates, many homeowners are choosing to refinance their mortgages to lower their rate, and thus lower their monthly payment. Some homeowners are also using cash-out refinances to temporarily cover expenses brought on by economic hardship. Nationwide, home equity levels are historically high, as homeowners have been conservative with tapping into their home equity. In some cases, a cash-out refinance can help a homeowner both lower their monthly payment and take out a lump sum. Any refinance is a loan origination and with that comes closing costs and origination fees. The adverse market refinance fee would be an additional fee on top of that.
At this time, there are no additional charges with a mortgage refinance. If you have been thinking about a refinance, now may be the time to act. Mortgage rates are historically low, and many other homeowners are rushing to refinance. Starting the process now could help you avoid future fees.
Sources: FHFA.gov, MarketWatch