5 Red Flags to Watch for with Your Real Estate Agent
Blog posted On December 02, 2021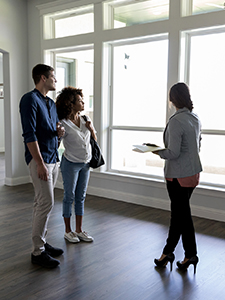 In today's busy market, working with the right real estate agent is critical to moving fast and getting your offer accepted. While your real estate agent can't change the floorplan or location of your home, they can make the home buying process easier. If you're working with an agent and you're not sure if it's helping, here are five red flags that might signal it's time to hire a new agent.
Inconsistent Communication
The National Association of REALTORS® (NAR) reported that the average home sold in just 17 days in September. You need a real estate agent that will keep in touch with you and act quickly. If you feel like you're chasing down your agent or they're not returning your calls, that is a red flag.
When you interview agents, set realistic expectations for client communication. Ask them how many clients they typically work with, whether they are a full-time or part-time agent, and how often you should expect to hear from them. If your agent does not meet the expectations you set, you should move on.
No Negotiating
Negotiating is one of the most important parts of your agent's job, especially in a busy market. When the seller is receiving multiple offers on their home, you're going to need your agent to negotiate on your behalf. You likely won't get your first offer accepted, but if it looks like you're missing out on offer after offer, your agent may not be negotiating.
Schedule Conflicts
Going back to the agent interview, one of the most important things to know about your agent is how many clients they are working with and whether they work full-time or part-time. In a busy market, a part-time agent may not be your best option, if they can't make time to see homes.
You don't want your agent to be late and you don't want your agent to miss appointments. If it seems like you're having a lot of schedule conflicts, this might not be the right working relationship for you.
No Local Experience
Your real estate agent should be your connection to the local market. Working with an agent who has experience in your area means they're familiar with the neighborhood and can answer all your questions about commutes, school districts, and everything else.
A local agent will also have connections with other real estate professionals in the market. They might even know about listings before they hit the public listing services, like Zillow.
Lack of Trust
Buying a home is a big investment, and you want to work with someone you trust. If you have any doubts about your agent acting in your best interest, move on.
Buying a home should be an exciting experience and working with the right real estate agent makes it even better. If you're looking for an agent in your area, let us know.
Sources: Money.com