Market Update: Rates Rise; NAHB Housing Market Index, Fed Interest Rate Decision, and Housing Starts and Building Permits Coming Up This Week
Blog posted On December 13, 2021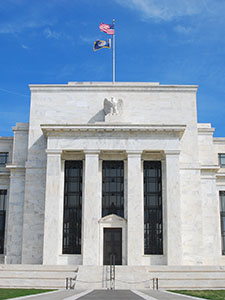 Last week, mortgage rates trended upward as more hopeful news about the Omicron variant was released. When the economy is doing better, mortgage rates typically trend higher. The job openings report and consumer price index also came out last week – showing a very high number of job openings and inflation levels. When inflation levels get too high, the Fed can use some of its tools to bring them back down. One of those tools is raising the benchmark rate. Many experts expect the Fed to further discuss a plan to speed up their asset tapering process, which would push their rate increases forward.
This week, there are several market-moving reports scheduled for release. The Federal Open Market Committee (FOMC) will meet on Tuesday and Wednesday and announce its decision on the benchmark interest Wednesday afternoon. Federal Reserve Chairman Jerome Powell will also hold a press conference on Wednesday afternoon. Historically, the markets have not only reacted to the interest rate decision, but the information released in Powell's press conference as well. Also scheduled for release on Tuesday is the National Association of Home Builders' (NAHB) housing market sentiment index. Scheduled for release on Thursday is the report on housing starts and building permits.
The NAHB housing market sentiment index is based on a survey of home builders' perceptions on current sales activity, sales expectations for the next six months, and buyer foot traffic. Any reading above 50 is considered positive. In November, home builder sentiment rose to a level of 83. Most economists had expected builder sentiment to remain unchanged at a level of 80. Despite ongoing supply challenges, elevated home buyer demand is keeping home builders' confidence high. Two out of the three components of the home builders' index saw increases. The current sales conditions component rose 3 points to reach a level of 89. Home buyer traffic also rose 3 points to reach a level of 68. The December NAHB home builder sentiment report will be a good early indicator of how the housing market is reacting to the news of the Omicron variant of COVID.
The FOMC sets the federal funds rate. The federal funds rate will influence mortgage rates but not set them exactly. When the Fed raises rates, mortgage rates typically go up. When the Fed lowers rates, mortgage rates typically go down. In November, the FOMC decided to leave the benchmark interest rate unchanged. It also announced the official tapering of asset purchases. As the economy continues to show strength and inflation continues to run high, the Federal Reserve is starting to ease up on the economic help it has been providing throughout the pandemic. Right now, inflation is running at the highest level in 30 years. By raising rates and cutting back on asset purchases, the Fed can help bring inflation levels down. In a recap of the meeting minutes from last month, Jerome Powell said that he expects Committee members to discuss accelerating the timetable for tapering and raising rates sooner than expected.
Housing starts track ground broken on residential projects and building permits track permits issued. In October, housing starts decreased by a slight 0.7%. The drop took the annual rate to a seasonally adjusted 1.52 million units. Shortages of materials, land, and labor are all putting downward pressure on the number of housing starts. Still, the number of starts remains relatively high. In March, they struck a 14.5-year high of 1.73 million units per year. Building permits increased 4.2% to reach a seasonally adjusted annual rate of 1.65 million units. Winter months are typically slower for home building, which could help ease the pressure caused by various shortages.
If you're looking to build a home or invest in a newly built home, ask us about our construction loan options. We offer a variety of competitive-rate products including one-close construction loans and our 203(k) Renovation Loan.
Sources: Bloomberg, CNBC, CNBC, CNBC, Mortgage News Daily, Mortgage News Daily