Market Update: Rates Rise; Consumer Credit Coming Up This Week
Blog posted On September 05, 2022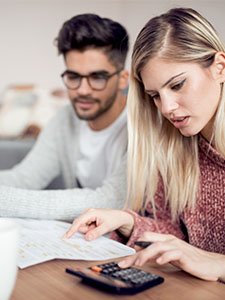 Mortgage rates trended higher last week as traders digested more economic data that led them to believe July's brief cooling was premature. Inflation data from overseas and stronger-than-expected jobs data from the U.S. were two large contributors. Inflation is the enemy of bonds (which influence rates) – regardless of whether it's domestic or foreign. Higher-than-expected jobs data indicates that the economy is not cooling as expected in July. All things being equal, a weaker economy leads to lower rates. Due to the unexpected economic strength, rates saw a bit more volatility last week.
This week is relatively quiet for market-moving reports. July's consumer credit data is scheduled for release on Thursday. Also scheduled for release is the Federal Reserve's Beige Book – set for Wednesday – which summarizes recent economic activity and conditions before a Federal Open Market Committee (FOMC) meeting. Release of the Beige Book has been known to impact rate trends occasionally.
The consumer credit report tracks total outstanding consumer debt segmented by revolving and nonrevolving credit. Revolving credit includes monthly debt like credit card statements and nonrevolving credit includes longer term debt like student loans and auto loans but excludes mortgage debt. The June estimate for consumer credit during Q2 of 2022 increased at a seasonally adjusted annual rate of 8.7%. Revolving credit increased at an annual rate of 14.6% while nonrevolving credit increased at an annual rate of 10.5%. The total outstanding amounts of revolving and nonrevolving credit reached fresh record highs, rising to annual rates of $1.126 trillion and $3.302 trillion respectively.
Higher interest rates typically impact costs for credit cards, auto loans, and student loans the most – or at least more than interest costs for mortgages. Interest rates on mortgages are much lower than interest rates on credit cards or other types of loans. This is why someone who's financially savvy look into debt consolidation strategies like a cash-out refinance. With a cash-out refinance, you can use the equity in your home to pay off higher interest debt like credit card balances, car loans, and personal loans.
See how you can consolidate your debt and contact us today!
Sources: Bloomberg, Federal Reserve, Mortgage News Daily