Market Recap: Refinance Applications Up as Homeowners Take Advantage of Low Rates
Blog posted On April 17, 2020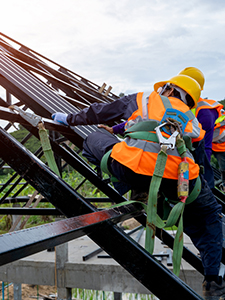 Mortgage rates have not moved significantly this week, continuing to come in at historic lows. Refinance mortgage application submissions jumped but new purchase mortgage application submissions declined. The National Association of Home Builders' (NAHB) housing market sentiment index declined due to the coronavirus or Covid-19 slowdown. Housing starts and building permits declined month-over-month but improved year-over-year.
Homeowners continue to take advantage of lower mortgage rates according to the weekly mortgage application survey. Refinance mortgage application submissions increased 10.0% and new purchase mortgage application submissions decreased 2.0% for a composite increase of 7.3%. Despite the recent declines in purchase activity, the MBA expects the purchase market to recover. MBA economist Joel Kan commented, "The purchase market is still expected to rebound, as long as the public health measures to reduce the pandemic's spread are successful and result in a broader recovery."
The NAHB housing market sentiment index plummeted in April, down to a reading of 30. Any reading above 50 is considered positive, and the index has not seen a negative reading since 2014. Current sales conditions fell to a level of 36, sales expectations for the next six months also fell to 36, and buyer foot traffic declined to 13. NAHB Chairman Dean Mon attributes the drop to the coronavirus pandemic. He stated, "this unprecedented drop in builder confidence is due exclusively to the coronavirus outbreak across the nation, as unemployment has skyrocketed and gaps in the supply chain have hampered construction activity."
Housing starts experienced a sharp decline from February to March, down 22% month-over-month to a pace of 1.22 million units. However, the figure was up 1.4% from March of last year. Building permits posted a less steep decline, down 6.8% month-over-month to a pace of 1.35 million, but up 5% since March of last year. The data is likely the initial results of coronavirus-related shutdowns and the greater economic slowdown.
As an essential business, mortgage lenders are still open for business during the coronavirus pandemic. Many homeowners are choosing to refinance their mortgage while mortgage rates are historically low. If you have any questions about the refinance process, let us know. You can start your application online or over the phone from the comfort of your home.
Sources: CNBC, CNBC, Econoday, MarketWatch, MarketWatch, Mortgage News Daily