Market Recap: Job Openings Surge, Mortgage Applications Fall, Consumer Credit Increases
Blog posted On April 09, 2021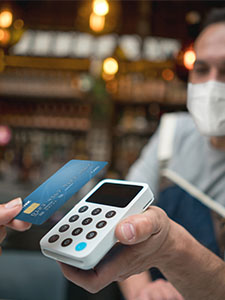 Mortgage rates trended downward this week as the bond market remained relatively strong. According to Mortgage News Daily, bond yields "have remained under important ceilings since March 18th despite numerous attempts at a breakout." Bond yields, specifically the 10-year treasury yields, are important indicators of any shifts in rate momentum. "Evidence for a supportive shift in the rate environment is beginning to mount," wrote Mortgage News contributors.
In other market news, job openings jumped to their highest level in over two years. Mortgage application submissions slowed for both purchases and refinances. Consumer credit had the largest gains since November 2017.
According to the Labor Department's Job Openings and Labor Turnover Survey (JOLTS), job openings reached a level of 7.37 million in February. This is the survey's highest recorded level of job openings since January 2019. It's also nearing the all-time high of 7.57 million, recorded in November 2018. After a sharp drop the number of coronavirus cases, the number of job openings has been steadily improving since the beginning of the year. More companies are looking to hire help in anticipation of the economy picking up speed in the coming months. Around 5.74 million people were hired in February. The quits rate remained unchanged at 2.6% and is back to pre-covid levels. This is a sign of a stronger economy and competitive job market, as it signals that more people think that they can find a better job elsewhere.
For the week ending 4/2, mortgage application submissions decreased a composite 5.1%. The seasonally adjusted Purchase Index fell 5% from one week prior. The unadjusted Purchase Index was up 51% year-over-year. Refinance application submissions fell 5% week-over-week and 20% year-over-year. "The rapidly recovering economy and improving job market is generating sizeable home buying demand, but activity in recent weeks is constrained by quicker home-price growth and extremely low inventory," said Joel Kan, MBA's associate vice president of economic and industry forecasting.
Total consumer credit accelerated at a 7.9% annual growth rate to reach $27.6 billion in February. This jump marks the largest gain in consumer credit in almost four years. Revolving credit like credit cards climbed $8.1 billion in February, marking the largest revolving gain since December 2019. Up 10.1%, revolving credit improved greatly after falling 10.6% in January. Nonrevolving credit like student loans rose $19.5 billion, or 7.3%, which is its largest increase since June 2020.
Consumers are gaining more confidence in the economy and spending more money. One priority that has gained popularity over the past year is home renovations. Even as the economy opens up, more companies are allowing an increasingly lenient work-from-home policy, leading many homeowners to renovate space for a home office. If you would like to learn more about our renovation loan options, let us know.
Sources: Bloomberg, MarketWatch, MarketWatch, MBA, Mortgage News Daily, Mortgage News Daily