Market Recap: Home Builder Sentiment Hits Record High, Housing Starts and Building Permits Jump, Existing Home Sales Surge
Blog posted On August 21, 2020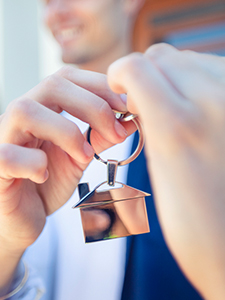 Mortgage rates trended slightly upward this week but remain near historical lows. The National Association of Home Builders' (NAHB) housing market index reached a record high in August. Housing starts and building permits continued to increase. Existing home sales also experienced a record gain.
The NAHB housing market index is based on a survey of home builders' perceptions on current sales activity, sales expectations for the next six months, and buyer foot traffic. Home builder sentiment continued to climb in August, rising 6 points to a level of 78, the highest level in the index's 35-year history. Current sales conditions jumped to a level of 84, sales expectations for the next six months ticked up to 78, and buyer foot traffic increased to 65. Any reading above 50 is considered positive. After a steep plunge earlier this year, home builder sentiment has recovered significantly, driven by a low rate environment, strong buyer demand, and limited for sale inventory.
Housing starts track ground broken on residential projects and building permits track permits issued. July's report indicates home building activity has been revived following a late start to home buying season. Housing starts jumped 22.6% month-over-month and 23.4% year-over-year to a seasonally adjusted annual rate of 1.496 million. Building permits also climbed, up 18.8% month-over-month and 9.4% year-over-year to a seasonally adjusted annual rate of 1.459 million. Both single-family and multi-family residential units saw significant increases in both housing starts and building permits.
Existing home sales or resales skyrocketed 24.7% month-over-month in July, the highest monthly gain since the survey began record keeping in 1968. Annually, sales spiked 8.7%. Strong sales have hurt home inventory, with the supply of available homes for sale down 21.1% annually to only a 3.1-month supply.
As demand continues to outpace supplies, home builders will likely be busy into the coming month. Typically, home building activity slows down during the cold weather of the fall and winter months. However, with record low mortgage rates and a virtually nonexistent spring season, buyers are expected to keep shopping.
Sources: CNBC, CNBC, Econoday, MarketWatch, MarketWatch, Mortgage News Daily