Market Forecast: Mortgage Applications, Existing Home Sales, New Home Sales
Blog posted On April 19, 2021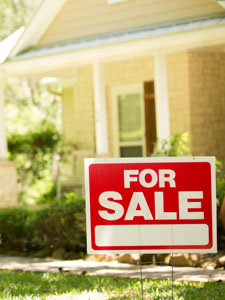 Mortgage rates have seen a steady downward trend over the past couple of weeks, hitting some of their lowest levels in nearly a month. COVID-19 and mortgage rates have generally been conversely related. When COVID cases have spiked, rates have dropped lower. Therefore, as the economy recovers from the pandemic, we will likely see higher rates. If case counts rise and variants spread, then rates might hold or even drop further.
This week in housing news, the weekly mortgage application survey is scheduled for release on Wednesday morning. Additionally, existing home sales will be released on Thursday and new home sales will be released on Friday.
The Mortgage Bankers Association (MBA) weekly mortgage application survey tracks week to week changes in the submission of new purchase and refinance mortgage applications. Mortgage application submissions saw a composite decrease of 3.7% for the week ending 4/9. The Refinance Index dropped 5% week-over-week while the Purchase Index fell 1%. Year-over-year, refinance application submissions were down 31% but purchase submissions rose 51%.
Existing home sales or resales track the sales of previously constructed homes and make up approximately 90% of residential real estate transactions. In February, existing home sales fell 6.6% month-over-month, down to a seasonally adjusted level of 6.22 million. A large contributor was likely the severe winter storm that affected a large part of the country in mid-February. The regions with the largest declines were the Midwest and Northeast, down 14.4% and 11.5%, respectively. However, compared to last year, existing sales were still up 9.1% – outperforming pre-pandemic levels.
The new home sales report tracks the sales of newly constructed homes and accounts for about 10% of total residential real estate transactions. New home sales fell in February as well, dropping 18.2% month-over-month to hit a seasonally adjusted annual rate of 775,000. Year-over-year, new sales rose 8.2%.
The drops in sales during February were likely due to the severe winter weather and should see increasing levels in the upcoming reports. The winter storm affected thousands of people in February. As a result, the IRS announced a delayed tax deadline for Texas, Louisiana, and Oklahoma. For more information, visit: www.irs.gov/newsroom . If you need help looking for a tax professional, let us know.
Sources: Bloomberg, MarketWatch, MarketWatch, MBA, Mortgage News Daily, Mortgage News Daily, NAR