Market Forecast: Job Openings, Mortgage Apps, Consumer Price Index
Blog posted On January 11, 2021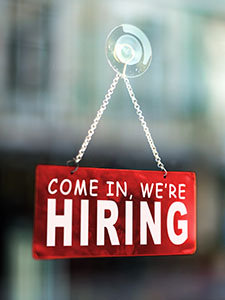 Average mortgage rates continued trending near historic lows last week. This week, the Labor Department will release their Job Openings and Labor Turnover Survey (JOLTS) on Tuesday. On Wednesday, the weekly mortgage application survey is scheduled for release. Also scheduled for release on Wednesday is the consumer price index.
The Labor Department's JOLTS tracks month to month changes in job openings, hirings, and voluntary quits. In October, the number of job openings rose by 300,000 to reach 6.7 million. The number of hires was relatively unchanged at 5.8 million, but the total number of separations increased to 5.1 million. The rate at which jobs became available increased by 4.5% while the rate of layoffs increased by 1.2%. The rate of voluntary quits remained unchanged at 2.2%.
The Mortgage Bankers Association (MBA) weekly mortgage application survey tracks week to week changes in the submission of new purchase and refinance mortgage applications. For the two weeks ending 1/1, mortgage application submissions declined a composite 4.2%. Purchase application submissions fell 0.8% while refinance submissions fell 6%. However, both purchase and refinance submissions are still higher than they were one year prior. Purchase submissions are up by 3% and refinance submissions are 100% higher than the same period last year.
The consumer price index tracks the changes in the average prices of a fixed basket of goods and services sold to final consumers. In November, the consumer price index rose 0.2%. Inflation, however, was still relatively low, with the year-over-year pace remaining unchanged at 1.2%
Most analysts do not expect mortgage rates to move significantly this year. Just last week, they hit the previously established record low, according to CNBC and Mortgage News Daily. To learn about our current rates, talk to us today!
Sources: Bureau Labor of Statistics, CNBC, Econoday, MarketWatch, Mortgage News Daily