Market Forecast: Housing Market Index, Mortgage Apps, and Housing Starts and Building Permits
Blog posted On June 15, 2020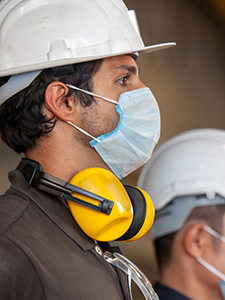 Mortgage rates continued to trend downward last week, following the Federal Open Market Committee's decision to leave the federal benchmark interest rate unchanged. This week, the National Association of Home Builders' (NAHB) housing market sentiment index and housing starts and building permits are scheduled for release. The Mortgage Bankers Association (MBA) will release its weekly mortgage application survey on Wednesday.
The NAHB housing market sentiment index is based on a survey of home builders' perceptions on current sales conditions, sales expectations for the next six months, and buyer foot traffic. Any reading above 50 is considered positive. After a historic plunge in April, the index rebounded in May to a level of 37. Current sales conditions improved to a level of 42, sales expectations for the next six months climbed to 46, and buyer foot traffic jumped to 21. The negative sentiment was expected as states and municipalities around the country shut down to slow the spread of coronavirus. As economies reopen, and buyers start shopping again, sentiment is expected to improve.
Home buyers and homeowners looking to refinance continue to be motivated by lower mortgage rates. New purchase mortgage application submissions increased 5.0% and refinance mortgage application submissions increased 11.0% for a composite 9.3% increase for the week ending 6/5. Last week's survey marked the 8th straight week of new purchase increases.
Housing starts track ground broken on residential projects and building permits track permits issued. As expected, both housing starts and building permits declined in April, due to shuttered economies. Housing starts declined 30% month-over-month to a seasonally adjusted annual rate of 891,000 and building permits declined 20.8% to a seasonally adjusted annual rate of 1.07 million.
Even with business closures and mandated shutdowns, home buyer demand remains strong. Mortgage rates will likely stay low through the rest of the summer. If you're interested in buying a home this summer, get preapproved for mortgage financing before you start shopping. Mortgage preapproval shows the seller you've already started the financing process and will be able to move quickly, especially in a competitive market.
Sources: CNBC, CNBC, Econoday, MarketWatch, MarketWatch, Mortgage News Daily