A Buyer's Market Likely Coming this Fall
Blog posted On September 17, 2019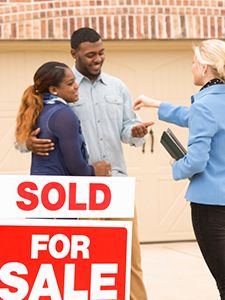 Fall home buyers may be in luck. This summer, mortgage rates touched down to the lowest levels in three years. Whether or not the Federal Open Market Committee (FOMC) votes for a rate cut tomorrow, mortgage rates will likely stay historically low through the end of this year. Additionally, appraisals have gotten harder, and many buyers are making more cautious decisions. Thus, sellers are not able to price their home as high as they did earlier this year.
Fannie Mae's monthly housing sentiment survey indicated that the low rate environment has consumers feeling positively about the fall housing market. However, because of greater global economic uncertainty, many buyers are taking their time shopping for a home and bidding wars have steeply declined, turning the seller's market of previous years into a buyer's market. Chief economist at Fannie Mae, Doug Duncan, commented, "much of the lower interest rate environment can be attributed to global economic uncertainties […] We do expect housing market activity to remain relatively stable, and the favorable rate environment should continue supporting refinance activity."
In August 2019, just 10% of offers written by real estate brokerage Redfin faced a bidding war, compared with 42% of offers written in August 2018. A "bidding war" occurs when a seller receives multiple offers on their home, and prospective buyers compete to get their offer accepted. Some buyers may increase their offer, while others may offer concessions like skipping home inspections to move the transaction along quickly. Bidding wars can be risky because a buyer could make mistakes like stretching themselves too thin with their offer or forgoing an important inspection.
If you're shopping for a home this fall, your first step should be to get preapproved for mortgage financing. Getting preapproved helps you set a budget, determine what you'll need for a down payment, and start your search on the right financial footing. Even in a buyer's market, mortgage preapproval is critical. Sellers will also know you're ready to make an offer, because you've already started the financing process.
Sources: CNBC