Market Recap: Home Builders Confident, Housing Starts and Building Permits Mixed, Existing Home Sales Decline
Blog posted On February 21, 2020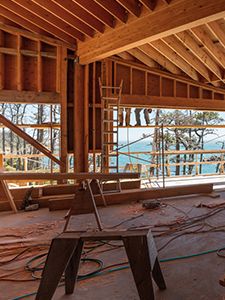 Mortgage rates touched down near year-long lows this week. Home builder confidence declined by one point, but overall builders remain confident. Housing starts declined but building permits jumped. Existing home sales fell, due in part to lack of for-sale inventory.
The National Association of Home Builders' (NAHB) housing market sentiment index declined by one point in February, down to a reading of 74. Any reading above 50 is considered positive. Current sales conditions dropped to a level of 80, sales expectations for the next six months dipped to 79, and buyer foot traffic fell to 57. Despite the declines, historically low mortgage rates continue to motivate home buyers.
Housing starts declined 3.6% month-over-month in January to a seasonally adjusted annual pace of 1.57 million. Building permits, however, climbed, up 9.2% month-over-month to a seasonally adjusted annual rate of 1.55 million, the highest level since 2007. Home building activity is likely to strengthen into 2020, as signaled by the jump in building permits issued.
Existing home sales declined in January, down 1.3% month-over-month to a seasonally adjusted annual rate of 5.46 million. Additionally, December's sales pace was revised downward. Year-over-year, however, sales are up 9.6%, due in part to significantly lower mortgage rates than January of last year.
Most real estate professionals expect mortgage momentum to continue into 2020 for both new home buyers and homeowners. Approximately 9 million homeowners could qualify for a lower mortgage rate through a mortgage refinance, even if they purchased a home within the last few years. If you have any questions about buying a home or refinancing your current mortgage, let us know!
Sources: Econoday, MarketWatch, MarketWatch, Mortgage News Daily, Reuters