Market Forecast: Construction Spending, Mortgage Apps, and ADP Employment Report
Blog posted On March 02, 2020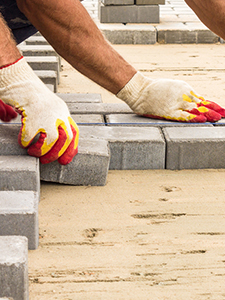 Mortgage rates dipped down to year-long lows last week. This week in housing news, the US construction spending report is scheduled for release on Monday followed by the Mortgage Bankers Association (MBA) weekly mortgage application survey on Wednesday. Other market-moving reports include the ADP employment report.
US construction spending tracks total spending on public and private construction projects. In December, total construction spending dropped 0.2% month-over-month to an annual rate of $1.33 trillion. Residential construction specifically jumped 1.4% in December, as strong buyer demand and limited homes for sale persist.
Low mortgage rates continued to motivate home buyers last week. New purchase mortgage application submissions increased 6.0% from last week and refinance application submissions dropped 1.0%, for a composite increase of 1.5%. MBA senior vice president and chief economist, Mike Frantantoni commented, "purchase volume remained strong, supported by low rates and the increased pace of construction over the past few months. With housing supply at low levels, new inventory is a positive development for prospective home buyers."
The ADP employment report is based on data from 400,000 private businesses employing 23 million workers. In January, private-sector employers added 291,000 jobs, an unexpected surge in hiring. Small businesses added 94,000 jobs, medium-sized companies added 128,000 jobs, and large firms added 69,000 jobs.
Mortgage rates will likely stay low throughout the Spring home buying season, and many prospective home buyers will be searching for homes. If you're interested in buying a home in the coming months, get preapproved for mortgage financing first. Mortgage preapproval shows the seller you are serious and have already started the financing process.
Sources: CNBC, Econoday, MarketWatch, MarketWatch, MarketWatch, Mortgage News Daily