6 Ways to Start Your Winter Home Maintenance this Summer
Blog posted On August 21, 2019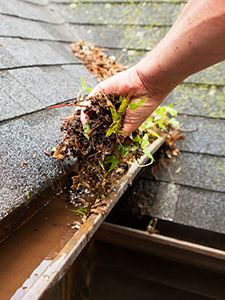 If you're kicking back by the pool, the last thing on your mind is colder weather ahead. But fast forward to the winter months and imagine going out to check your gutter leak in the chilling wind. Preparing your home for the winter months during the summer can save you tons of aggravation, and even reduce the need for expensive repairs.
Realtor.com contributors compiled this list of six ways to prepare your home for winter while you're still enjoying the summer.
Inspect the roof and gutters. A safe and sound roof starts with clean gutters. Use the clear summer weather to evaluate if your gutters are clean or if there is debris clogging it up. Clean out your gutters now, before they get swamped with fall foliage. Once the gutters check out, move onto your roof. It's easier to spot missing roof tiles or shingles when your roof is not covered in snow.
Deep clean the windows. We're not just talking about handprints from your kids or nose prints from the dog. Cleaning the windows means more than a quick spray and wipe. Excess dirt and debris on the outside can cause your windows to wear down faster, and you don't want to be worrying about replacing window panes when it's cold outside.
Take a look outside. If you have a deck or porch, it's easier to check for pests like termites during the summer months. Preventative pest control now can reduce the risk of deck damage. This is also a good opportunity to clear any blocked vents and exhausts.
Repaint the exterior. In addition to making your home look beautiful, repainting and staining the exterior actually protects your home's natural features from weather. If your home's exterior needs a touch up, do it now. Wet winter weather will only exacerbate any damage.
Increase the air flow. Use the warmer weather to air out your home and even clean large fabric items like furniture cushions, mattresses, and rugs. Did you know sunlight can naturally straighten the fibers of household items and combat mold and mildew?
Clean up your landscaping. During the summer, your trees and bushes are in full bloom. Evaluate if any trees need trimming and take care of it now. When plants are dormant during the winter you might not be able to see potentially hazardous branches.
Get ahead on your winter home maintenance now. There will still be time to soak up your summer!
Sources: Realtor.com