Market Recap: Low Mortgage Rates Motivate Home Buyers, ADP Employment Report, and Consumer Credit
Blog posted On May 08, 2020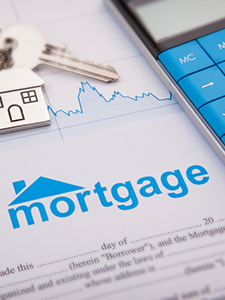 Mortgage rates are still historically low, trending lower according to some sources. Lower rates seemed to have motivated home buyers, and new purchase mortgage applications have increased. The ADP employment showed significant job loss due to coronavirus closures. The consumer credit report showed that overall borrowing has slowed.
For the week ending 5/1, the weekly mortgage application survey continued to recover, with a composite increase of 0.1%. New purchase application submissions jumped 6.0% and refinance application submissions dropped 2.0% as home buyers take advantage of historically low mortgage rates. Realtors and real estate agents are offering video tours and creating virtual listings to comply with social distancing guidelines. Much of the mortgage process can also take place online or over the phone.
The ADP employment report reflected widespread job loss in April, as many companies lay off workers during coronavirus-related closures. Small businesses cut 6 million jobs, medium sized companies, cut 5.3 million jobs, and large firms cut 8.9 million jobs for a total loss of 20.2 million jobs. The unemployment rate has jumped from 3.5% in February to an estimated 15% currently.
Consumer borrowing slowed an annual rate of 3.4% in March, down $12 billion. Revolving credit, like credit cards, fell at an annual rate of 30.9% and nonrevolving credit, like car loans and student loans, increased 6.2%. The drop in consumer borrowing is likely due to widespread job loss, lack of income growth, and more people staying home.
As some states start to reopen gradually, workers may slowly start to go back to work. Stay-at-home ordinances and social distancing procedures has led to a global economic slowdown. Mortgage lenders are still fully operational, as an essential business. Much of the mortgage process can be completed online or over the phone. Many Realtors and real estate agents are adapting by offering virtual home tours online and through video chat. If you have any questions about how we are safely operating during the coronavirus pandemic, let us know.
Sources: CNBC, Econoday, MarketWatch, MarketWatch, MarketWatch, Mortgage News Daily