Market Recap: Home Price Appreciation Slows, Pending Home Sales Decline
Blog posted On August 30, 2019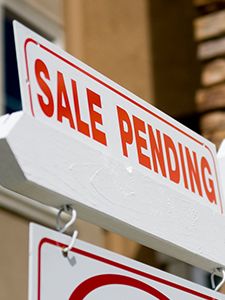 Mortgage rates trended downward this week, touching year-long lows according to some sources. Both the Case-Shiller home price index and the Federal Housing Finance Agency (FHFA) house price index showed a slowdown of home price appreciation in June. Pending home sales declined.
In June, the 20-city Case-Shiller home price index showed no month-over-month change and appreciated just 2.2% annually, the slowest rate since 2012. Some of the priciest metros are actually experiencing month-over-month depreciation, New York, Seattle, and Miami each posted month-over-month declines. Seattle also had a 1.3% depreciation year-over-year. No cities had double digit annual appreciation, but Phoenix and Las Vegas continue to lead with the most significant appreciation.
The FHFA house price index increased 0.2% month-over-month and 4.8% year-over-year. Though the index appreciated more significantly than the Case-Shiller home price index, it still suggests a slowdown in home price appreciation.
Pending home sales fell in July, after several months of gains. Month-over-month sales were down 2.5% and annually sales were just 0.3% lower. The figure is weaker than expected, especially with today's low mortgage rates and slower home price appreciation. National Association of Realtors (NAR) chief economist, Lawrence Yun, explained lower mortgage rates have not been enough to sway some buyers off the fence, commenting "economic uncertainty is no doubt holding back some potential demand, but what is desperately needed is more supply of moderately priced homes."
Lower mortgage rates plus a slowdown in home price appreciation means more favorable conditions for prospective home buyers. Buyers who weren't able to buy last Fall, may find an opportunity this Fall. If you're interested in making a purchase, try our mortgage calculator to estimate how much you will need for a down payment and how much your monthly payment might be.
Sources: CNBC, Econoday, MarketWatch, MarketWatch, Mortgage News Daily