Market Forecast: Case-Shiller Home Price Index, New Home Sales, Pending Home Sales Index
Blog posted On August 24, 2020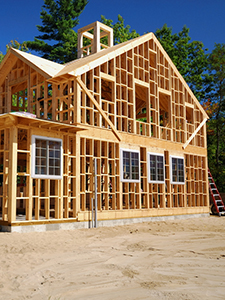 Average mortgage rates trended upward last week but remain near 12-month lows. This week, the S&P CoreLogic Case-Shiller home price index and the new home sales report will come out on Tuesday. The pending home sales index is scheduled for release on Thursday.
The Case-Shiller home price index tracks month-to-month changes in the value of homes involved in two or more sales transactions. Though the data lags by one month, it is still used to gauge home price appreciation trends. The seasonally adjusted 20-city index was unchanged from April to May. Overall, the index appreciated 3.7% annually. Phoenix, Seattle, and Tampa led the way with annual gains of 9%, 6.8%, and 6% respectively. Although home price acceleration has slowed to a more moderate pace, 19 out of 20 metros posted gains.
New home sales track month to month changes in the sales of newly constructed homes. New home sales soared 13.8% month-over-month to a seasonally adjusted annual rate of 776,000. Low mortgage rates continue to motivate buyers who are competing over a limited number of homes for sale, creating an opportunity for new home builders to replenish the market.
The pending home sales index tracks month to month changes in signed contracts that are not yet closed. Typically, it takes four to six weeks for a contract to close. The pending home sales index is used to predict future housing market activity like new home sales and existing home sales. In June, the pending home sales increased 16.6% month-over-month and 6.3% year-over-year.
With a late start this year, home buying and selling season is likely to last into the Fall. If you are considering a home purchase, get preapproved before you start shopping. With a competitive housing market expected, mortgage preapproval will make your offer stand out.
Sources: Bloomberg, CNBC, Econoday, MarketWatch, Mortgage News Daily, Reuters