Market Forecast: Case-Shiller Home Price Index, New Home Sales, Pending Home Sales Index
Blog posted On June 24, 2019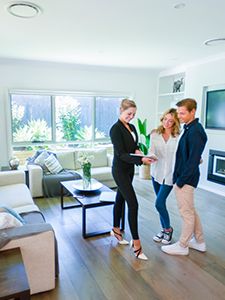 Last week, the Federal Open Market Committee (FOMC) voted to leave the benchmark interest rate unchanged. Mortgage rates reacted by holding steady. This week, the S&P CoreLogic Case-Shiller home price index, new home sales, and the pending home sales index are all scheduled for release.
The Case-Shiller home price index tracks changes in the value of homes involved in two or more sales transactions across twenty major metropolitan areas throughout the country. Home price appreciation has slowed in recent months, giving many home buyers a much-needed break. In March, the Case-Shiller home price index appreciated 0.1% month-over-month and 2.7% year-over-year. Gains were led by Las Vegas, Tampa, and Phoenix.
New home sales track the sales of newly constructed homes and account for approximately 10% of all real estate transactions. In April, new home sales declined 6.9% month-over-month to a seasonally adjusted annual rate of 673,000. Year-over-year, sales improved, up 6.7%. April's decline comes after three straight months of increases. New home sales data can be volatile.
The pending home sales index tracks homes that are under contract but not yet closed. Typically, it takes four to six weeks for contracts to close. In April, pending home sales dropped 1.5% month-over-month, and 2.0% year-over-year.
Despite recent sales declines, real estate experts still expect a robust summer ahead, especially with today's low rates. Chief economist of the National Association of Realtors (NAR), Lawrence Yun commented, "though the latest monthly sales figure shows a mild decline in contract signings, mortgage applications and consumer confidence have been steadily rising. It's inevitable for sales to turn higher in a few months."
Sources: CNBC, CNBC, Econoday, MarketWatch, Mortgage News Daily, Reuters