Coronavirus and Unemployment: What You Need to Know
Blog posted On April 15, 2020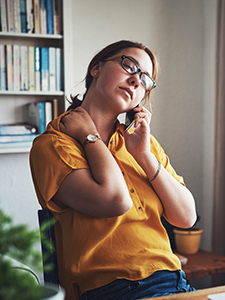 Over the past few weeks, many industries have experienced changes due to the coronavirus or Covid-19 pandemic. Developing federal, state, and local guidance on social distancing and operating procedures has led some businesses to slow operations or temporarily shut down and many Americans have been laid off or had their wages reduced.
If you become unemployed during the coronavirus pandemic, here are the steps you should take.
File for Unemployment
Due to the widespread impact of coronavirus closures, the federal and state governments are expanding unemployment benefits to increase access for the number of workers affected. The recently passed Coronavirus Aid, Relief, and Economic Security (CARES) Act also increases the amount of money recently unemployed Americans can receive and extends the amount of time they can receive it. Additionally, independent contractors and self-employed workers are now eligible for unemployment.
In most cases, you can apply for unemployment online. The Department of Labor provides detailed information on each state's individual process here.
Adjust Your Budget
When you file for unemployment, you will not start receiving payment right away. There will be some processing time. When your income is reduced suddenly, you'll need to adjust your budget. Cut out any unnecessary expenses that you can and try to keep paying your bills, so you do not incur late fees.
Contact Your Landlord or Mortgage Servicer
If you are going to be unable to pay your rent or your mortgage payment you need to contact your landlord or your mortgage servicer right away, before your payment is due. Some landlords may be willing to set up a payment plan or accept delayed payments if you are waiting for unemployment insurance to come through.
If you own your home and you are unable to make your mortgage payment, contact your loan servicer right away. Your loan servicer may be different than the lender who originated your loan. You can find out who your loan servicer is by checking your mortgage statement or the online portal where you make your payments.
If you financed your loan with us, check out our resources page at the top of the website.
Sign Up for Health Insurance
Many Americans get their health insurance through their job, so losing your job could mean losing your insurance. If you're newly unemployed, find out when your employer-provided health insurance will expire. If you choose to sign up for coverage through the Consolidated Omnibus Budget Reconciliation Act or COBRA, you can keep your current insurance plan for up to 18 months. Through COBRA, you have the same coverage, but you will have to pay the full cost of the plan, which can be expensive especially when your income is reduced. You may also qualify for Medicaid, be able to join your spouse's plan, or if you are under 26, join your parents' plan within 30 days of losing your existing insurance.
Visit healthcare.gov to shop around for other health insurance plans.
Unfortunately, many Americans are experiencing a temporary reduction in wages or unemployment because of coronavirus-related workplace closures. If you find yourself suddenly unemployed, it's important to be proactive, sign up for unemployment, replace your health insurance, eliminate expenses wherever possible, and communicate with your landlord or mortgage servicer right away.