Market Recap: Home Prices Appreciate, New Home Sales Climb
Blog posted On February 28, 2020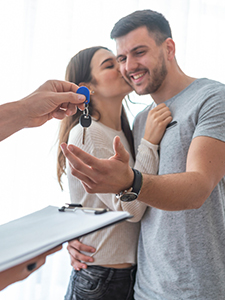 Mortgage rates touched down to year-long lows this week. Home price appreciation has picked up after a sluggish few months toward the end of 2019. New home sales jumped to a 12-year high.
The S&P CoreLogic Case-Shiller home price index regained some momentum at the end of 2019, with a 0.4% month-over-month appreciation from November to December. Annually, appreciation accelerated 2.9%. Phoenix, AZ, Charlotte, NC, and Tampa, FL led the 20-city index with the largest year-over-year gains.
The Federal Housing Finance Agency (FHFA) house price index also appreciated from November to December, up 0.6% month-over-month. Year-over-year, the index appreciated 5.2%. Based on the FHFA data, home prices have risen for 34 consecutive quarters, starting in September 2011.
New home sales surged in January, reaching the highest level in 12 1/2 years. From December to January, sales of newly constructed homes increased 7.9% month-over-month to a seasonally adjusted annual rate of 764,000. Annually, sales are up 18.6% from January of last year. Construction activity was likely triggered by strong buyer demand and fewer available homes for sale.
Moderate home value appreciation may benefit homeowners looking to refinance as equity levels rise. Most real estate professionals recommend having at least a 20% equity cushion before doing a cash-out refinance.
Sources: CNBC, Econoday, MarketWatch, MarketWatch, Mortgage News Daily