Market Recap: Job Openings Increase, Mortgage Apps Jump, Consumer Price Index Recovers
Blog posted On August 14, 2020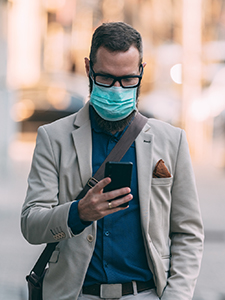 Mortgage rates did not move significantly this week and continue to hover around year-long lows. The Job Openings and Labor Turnover Survey (JOLTS) showed businesses have started to reopen and staff. Both new purchase and refinance mortgage application submissions increased. The consumer price index rebounded.
Job openings continued to recover in June, rising to a level of 5.9 million. Still, the figure is far below the approximately 7 million job openings available pre-pandemic. The number of layoffs and firings also increased to a level of 4.8 million and the voluntary quits rate stands at 1.9%. The hiring rate dropped off to 6.7 million. Although the data lags by one month it indicates a positive trajectory as businesses reopen and resume operations.
Record low mortgage rates have motivated home buyers and homeowners looking to refinance for the week ending 8/7. The weekly mortgage application survey jumped a composite 6.8% week-over-week. MBA economist, Joel Kan, commented on low rates across all types of mortgage loans, "loan types such as the 30-year fixed, 15-year fixed, and jumbo all reached survey lows."
The consumer price index increased 0.6% month-over-month and 1.0% year-over-year in July as the economy recovers. Excluding more volatile food and energy prices, the index still increased 0.6% month-over-month and 1.6% year-over-year. The consumer price index suffered record declines due to economic slowdowns related to coronavirus closures.
Low mortgage rates will likely continue to motivate home buyers and homeowners looking to refinance into the next couple of months. If you're interested in making mortgage moves soon, let us know.
Sources: CNBC, Econoday, MarketWatch, MarketWatch, MarketWatch, Mortgage News Daily