Market Recap: Construction Spending Down, Mortgage Apps Fall Off, ADP Employment Report Modest
Blog posted On August 07, 2020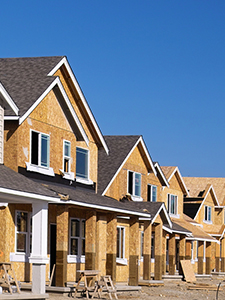 Mortgage rates remained near historic lows this week. US construction spending declined slightly as economies slowly reopened. After several weeks of increases, both new purchase and refinance mortgage application submissions declined. The ADP employment report added fewer jobs than expected.
US construction spending declined 0.7% from May to June to a seasonally adjusted annual rate of $1.36 trillion. However, overall construction spending increased 0.1% annually. Residential construction spending declined 1.5% and spending on public projects declined 0.7%. Despite sustained buyer demand for new home inventory, construction, like all industries, has felt the strain of coronavirus-related shutdowns and temporary closures.
Mortgage applications reversed course and declined for the week ending 7/31. New purchase application submissions declined 1.8% and refinance application submissions declined 6.8% for a composite decrease of 5.1%. Despite lower mortgage rates, some would-be home buyers have suspended plans due to economic uncertainty.
The ADP Employment showed the addition of 167,000 private sector jobs in July, much fewer than expected. Small businesses added 63,000 jobs and large firms added 129,000 jobs, but medium-sized companies lost 25,000 jobs. Many businesses have been hurt by coronavirus-related shutdowns and closures. As economies start to reopen, job growth has resumed at a slow pace.
The low interest rate environment gives both home buyers and homeowners an opportunity to lock in historically low interest rates. If you are thinking about a new home purchase or refinancing an existing home loan, let us know.
Sources: CNBC, Econoday, MarketWatch, MarketWatch, MarketWatch, Mortgage News Daily