Homeownership Remains More Affordable than Renting
Blog posted On January 11, 2022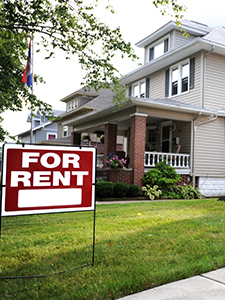 Both home prices and rent costs have been rising substantially over the past two years. According to the most recent 20-city Case-Shiller home price index, home prices are up 18.4% year-over-year. Single-family rent prices are up 10.9% year-over-year. Though it initially appears that homes are more expensive than rent, it's important to remember that these are just the paces at which prices are increasing – not the actual costs themselves. In fact, a recent study by ATTOM Data Solutions showed that owning a home is still more affordable than paying rent.
In the strudy, affordability was defined by how much of your monthly salary goes to mortgage payments or rent. According to the study, homeownership is more affordable than rent in 58% of American counties. Home values have been soaring over the past year. "Yet homeownership still remains the more affordable option for average workers in a majority of the country because it still takes up a smaller portion of their pay," said Todd Teta, chief product officer with ATTOM. "Rising wages and interest rates around 3 percent are enough to offset recent price run-ups and keep ownership on the plus side of the affordability ledger compared to renting."
Low mortgage rates have given home buyers a substantial advantage to renters over the past two years. Buying a home is still more affordable than rent – and that doesn't even include the benefits of building equity. When you pay mortgage, you build equity in your home. Home equity is a huge asset in diversifying your investment portfolio and building your net worth. When you pay rent, you don't add anything to your net worth or investments. In fact, you're probably helping your landlord build their investment portfolio. If your monthly rent is $1,200 and you decide to rent for three years, that's $43,200 you could have put towards equity.
Plus, mortgage interest is tax deductible, saving you thousands of dollars per year.
For most renters, the biggest hurdle to buying is the upfront expense of the down payment and closing costs. Luckily, we offer several low down payment loan options, down payment assistance programs, and 100% financing for eligible buyers.
Low down payment loans:
Down payment assistance programs:
Freddie Mac BorrowSmartSM – Get up to $1,500 toward your down payment or closing costs.
HomeFundIt™ - Down payment gifting platform to help you raise money for a down payment, plus, get $2,000 toward closing costs.

Chenoa Fund – Down payment assistance of up to 5%
To learn more about our down payment assistance options and loans, contact us today.
Sources: CNBC, CoreLogic, REALTOR® Magazine, SP Global