Removing Insurance from an FHA Loan
Blog posted On March 04, 2021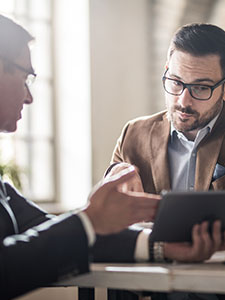 The FHA Loan is one of the most popular government-backed loans. With lower down payment options and less restrictive requirements than conventional loans, it's an especially appealing program for home buyers like first-time buyers who may struggle to qualify for a conventional loan. If you decide to finance your home with an FHA Loan, you will be required to pay mandatory mortgage insurance.
What is a Mortgage Insurance Premium (MIP)?
The Federal Housing Administration (FHA) backs FHA loans – meaning they insure your loan to your lender if you are unable to make your payments. In order to help cover the cost of this insurance, you are required to pay a mortgage insurance premium, or MIP.
How much is an MIP?
When you close on your home with an FHA Loan, you pay a funding fee of 1.75% of the home's purchase price. This is your upfront MIP. The second part of your MIP, or the annual MIP, is what you will pay throughout the life of your loan. This annual fee has varying costs per borrower, but generally falls between 0.45% and 1.05% of your loan amount. The exact annual MIP fee depends on three factors: the total amount of your loan, the length of your loan term, and the loan-to-value ratio (LTV). If you have a 15-year loan term* and more than 10% equity in your home, then you will likely pay a fee closer to 0.45%. If your loan is smaller than $625,000 and you put less than 5% down on your home, then you will probably pay an annual MIP close to 0.85%. If your loan is larger than $625,000 and your loan term is longer than 15 years, then you will likely pay a fee closer to 1.05%.
Private Mortgage Insurance (PMI) vs. MIP
Unlike conventional loans that only require insurance for down payments of less than 20%*, FHA loans require insurance no matter how much money you put down. Private mortgage insurance (PMI), like an MIP, is used to help offset your lender's risk in case you default on your loan. However, with PMI, you can ask your lender about removing your insurance one you've built 20%* equity in your home.
How to Remove MIPs
MIPs require more qualifications for cancelling your insurance. One factor is your loan origination date. If your loan origination date falls between July 1991-December 2000, then you can't cancel your MIP. If your origination date is somewhere between January 2001 – June 3, 2013, then your MIP will be cancelled once you reach an LTV of 78%*. If your loan origination date is after June 3, 2013, and you made a down payment of at least 10%*, your MIP will be cancelled after 11 years. If you didn't make a down payment of at least 10%*, then your MIP will only be cancelled once your mortgage is paid in full. Overall, the best way to determine if you can remove your MIP is by contacting us directly. If your MIP can't be removed, then consider refinancing your FHA loan to a conventional loan when you can qualify (in order to stop paying your MIP).
If you would like to learn more about cancelling your mortgage insurance, or refinancing your loan, contact us today. There are several benefits of refinancing your loan, especially while mortgage rates are low.
*Conventional Payment example: If you choose a $250,000, 30 year loan at a fixed rate of 2.85% (APR 3.00%), with a $150/month mortgage insurance payment, and an LTV of 97%, you would make 360 payments of $1,204.00 Payment stated does not include taxes and insurance, which will result in a higher payment.
Sources: Bankrate, Bankrate, Nerdwallet