Questions You Can Ask the Neighbors Before You Buy Your New Home
Blog posted On May 07, 2020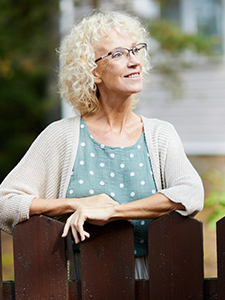 When you're shopping for a new home in a new area, the neighbors could be your greatest resource to learning more about your prospective future neighborhood. Your Realtor or real estate agent can be a great resource, but there's nothing like the insight from a resident who has lived in the area for many years.
If you have an opportunity to meet the neighbors before you buy your home, consider asking these questions:
Are there a lot of renters in this neighborhood?
While renters won't necessarily be bad neighbors, a large share of renters could mean that it's difficult to sell your home. Selling your home might not be a huge concern before you've even bought it, but you may eventually need to move. You may need to relocate for work, you may need a larger or smaller home, or other life changes might mean you need to sell sooner than you originally thought.
Any recent crimes in the area?
You can find this information online through crime maps and other resources, but the neighbors can give you the inside scoop. Ask about break-ins, theft, or other crimes that may deter you from purchasing the homes.
What are the ages of the kids who live around here?
Whether or not you have children, this is a good idea to judge the health of the school district. If there are children of all ages in the area, you're likely in a good school district. If the children skew much older or much younger, the school district may be declining. A good school district impacts the value of your home. Whether you want to live there for a long time, or sell in a couple of years, the value of your home matters both for building equity and the resale value. Plus, if you do have children, you'll want them to have access to good public schools and friends in the neighborhood.
Have you heard about any issues with recent buyers or sellers?
This is a good question to ask, especially if you see multiple homes for sale on the same street. Several comparable homes for sale at the same time could be a red flag, especially if the homes are nearby or built around the same year. Find out if any homes have had trouble passing inspections. Even if your home is up to code, a similarly aged home nearby could foreshadow problems you could have in the future.
What do you think of the Homeowners Association?
If there is a Homeowners' Association (HOA), you'll want to know how strict they are and what they cover. Some HOAs will restrict how you do your landscaping or what colors you can paint your home. Others are more accommodating to different tastes. If you don't mind these restrictions, it won't be a deal breaker for you. If you'd like to have a little more freedom over the look of your home, maybe try another neighborhood.
When you're looking for a new home, do your research, and don't be afraid to talk with the neighbors! You can always connect online through Facebook Groups and social networking platforms like Nextdoor and ask the online community what they think of your potential new neighborhood.
Sources: Apartment Therapy