Market Forecast: New Home Sales, Mortgage Applications, FHFA House Price Index
Blog posted On March 23, 2020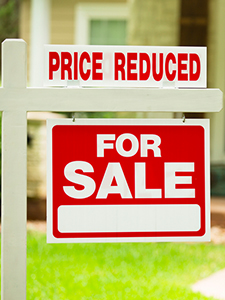 Mortgage rates experienced volatility last week, following the Federal Reserve's emergency rate cut on Sunday and the global economic slowdown related to the coronavirus. This week, the new home sales report and the Federal Housing Finance Agency (FHFA) house price index are both scheduled for release. The Mortgage Bankers Association (MBA) weekly mortgage application survey comes out on Wednesday.
New home sales or the sales of newly constructed homes make up about 10% of all real estate transactions. In January, new home sales jumped to a 12.5 year high, rising 7.9% month-over-month to a seasonally adjusted annual rate of 764,000. Strong buyer demand and limited available homes for sale has supported home builders in recent months. Recent low mortgage rates have also motivated home buyers to start searching for homes.
For the week ending 3/13 mortgage application submissions declined. New purchase application submissions were down 1.0% and refinance application submissions were down 10.0% for a composite decrease of 8.4%. Lower mortgage rates led to a surge in mortgage momentum the week before last, specifically refinance activity, with home buyers and homeowners rushing to lock in low mortgage rates.
The FHFA house price index tracks changes in the value of homes financed with mortgages backed by Fannie Mae and Freddie Mac. In December, the FHFA index appreciated 0.6% month-over-month and 5.2% year-over-year. Home values appreciated more in 2019 than 2018 as interest rates started to fall.
Although the Federal Reserve lowered the Federal Funds Rate to a range of 0.00% to 0.25%, this does not mean consumers are going to see 0% mortgage rates. The Federal Funds rate influences the cost for banks to borrow money but there are numerous other factors that determine your unique mortgage rate. If you have any questions about today's rates or making mortgage moves, let us know!
Sources: CNBC, Econoday, HousingWire, MarketWatch, Money.com, Mortgage News Daily