Market Forecast: FOMC Meeting, Case-Shiller Home Price Index, and Pending Home Sales Index
Blog posted On October 28, 2019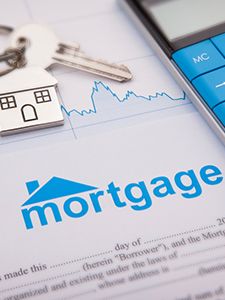 This week, the Federal Open Market Committee (FOMC) will meet on Tuesday and Wednesday, and Federal Reserve Chair Jerome Powell will give a press conference on Wednesday following the release of the FOMC announcement. In housing news, the S&P CoreLogic Case-Shiller home price index and the pending home sales index are both scheduled for release on Tuesday.
The FOMC is scheduled to meet Tuesday and Wednesday for its semiannual monetary policy meeting. Many economists are divided on whether or not the Fed should cut rates again or hold on any interest rate movement. Global economic tensions have led to a slowdown in investment buy businesses, but consumer spending and the labor market have remained strong. Whether or not the Fed chooses to cut rates, mortgage rates will likely stay historically low.
The Case-Shiller home price index tracks changes in the values of homes involved in two or more sales transactions across 20 major metropolitan areas throughout the country. In July, the 20-city index was unchanged month-over-month and up just 2.0% year-over-year. Gains were driven by Phoenix and Las Vegas, though appreciation has even slowed down out West, respectively each market appreciated just 5.8% and 4.7% annually. Charlotte replaced Tampa for the third spot with a4.6% rate of annual appreciation.
The pending home sales index tracks homes that are under contract but not yet closed. Typically, it takes four to six weeks for a contract to close. In August, the pending home sales index increased 1.6% month-over-month and 2.5% year-over-year. Lower mortgage rates continue to motivate Fall home buyers.
Federal Reserve officials have mixed opinions on whether or not to cut interest rates. After this meeting, there will be one more meeting in December. If the US and China are still unable to reach a trade deal, global economic uncertainty will persist. Even if the Fed pauses its rate cut cycle this month, it may again cut rates in December.
Sources: CNBC, CNBC, Econoday, MarketWatch, MarketWatch, Mortgage News Daily