New FHFA Guidance: Home Purchase and Refinance After Forbearance
Blog posted On May 19, 2020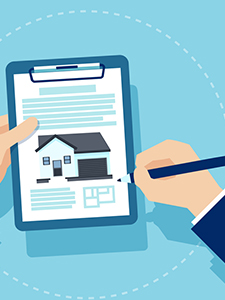 Due to the coronavirus pandemic, approximately 4.7 million homeowners have put their mortgage in forbearance as of May 2020.
If you put your mortgage loan in forbearance due to financial hardship brought on by the pandemic, you may be wondering how this will impact your ability to qualify for a refinance or buy a new home.
On 5/19/20, the FHFA announced Fannie Mae and Freddie Mac have issued temporary guidance on conventional home loans that are either currently in forbearance or have recently ended forbearance.
Borrowers are eligible to refinance a current loan or buy a new home if:
You are current on your mortgage (the mortgage is in forbearance, but you have continued to make payments or reinstated the mortgage.)
You are three months out of forbearance and have made three consecutive payments under your repayment plan, payment deferral option, or loan modification.
To find our if your loan is owned by Fannie Mae or Freddie Mac, search below:
If you have any questions about your current home loan or your ability to qualify for a new home loan, let us know. As an essential business, we are continuing to safely operate and are working diligently to automate as much of the mortgage transaction as we can to protect our clients and employees.
Sources: FHFA.gov, HousingWire