Only 30% of Home Buying Millennials Have Spoken to a Mortgage Lender
Blog posted On February 18, 2020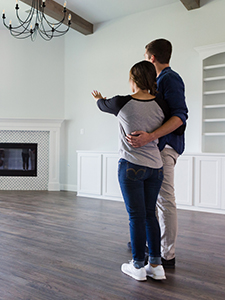 The long-awaited Millennial migration into homeownership is underway, but a recent TD Bank survey suggests many 23 to 38-year-olds are uncomfortable with the mortgage process and unaware of what exactly goes into buying a home. From the survey of first-time Millennial home buyers, 68% of respondents think it's the right time to buy a home and 52% are browsing listings online. However, 75% of respondents report they are overwhelmed by the mortgage process.
Having the lowest possible monthly payment, paying off the loan as quickly as possible, and securing a low interest rate were the top financial priorities among Millennials survey, followed by having the lowest possible down payment, building equity quickly, and securing the mortgage quickly. Only 42% of respondents had established a budget for their home purchase and only 30% had talked to a mortgage lender. Most home buyers will finance their purchase with a mortgage yet less than one-third of first-time home buyers surveyed had contacted a mortgage lender.
Although you may be excited to look at listings online and go to open houses, you should meet with a mortgage lender first. Getting preapproved for a mortgage loan is a relatively quick step and allows you to set a realistic price range. Many markets are expecting a competitive home buying season, especially with today's low mortgage rates. Mortgage preapproval can help you determine where to limit your search. With homes selling fast, a mortgage preapproval will also help you make a stronger offer. The seller knows you've already started the financing process and can close faster than a prospective buyer that hasn't even gotten preapproved. Mortgage preapproval will also prevent any surprises later in the process. You may think your budget is much higher than it actually is, and you don't want to find that out when you've already made an offer.
Even with today's low mortgage rates, many would-be first-time home buyers are expressing concern about affordability. Although home price appreciation has slowed down, limited homes for sale is pushing prices up in many markets. Saving for a down payment is also a common concern. Many first-time home buyers are not aware of the low down payment home loans or down payment assistance available. For example, the VA Loan has a 0-down payment option, the FHA Loan is available with down payments as low as 3.5%, and some conventional loans accept down payments as low as 3%. Additionally, there are over 2,500 down payment assistance programs nationwide, and many are geared specifically toward first-time home buyers. When you get preapproved for a mortgage, your loan officer will review what types of home loans you should consider and if there are any down payment assistance options available.
If you feel overwhelmed about buying a home, we are here to help. Buying a home is a big investment and you want to work with a lender who can simplify the process. Let us know if you're thinking about a home purchase and we can help you make your plan.
Sources: HousingWire