Market Recap: Home Builder Sentiment Slips, Housing Starts and Building Permits Drop, Existing Home Sales Jump
Blog posted On March 20, 2020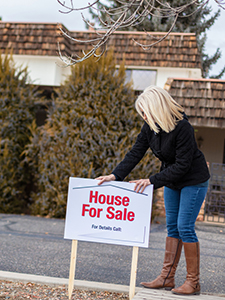 Mortgage rates experienced some volatility this week, after the Federal Reserve's emergency Sunday night rate cut. Home builder sentiment declined slightly but remains in a positive range. Housing starts and building permits declined. Existing home sales climbed.
Home builder sentiment fell slightly in March to a level of 72. Current sales conditions declined to a level of 79, sales expectations for the next six months fell to 75, and buyer foot traffic slipped to 56. Any reading above 50 is considered positive. It's important to note, that half of the survey responses were returned before the recent stock market downturn, so the survey may show a steeper decline next month.
In February, housing starts declined 1.5% month-over-month to a seasonally adjusted annual pace of 1.6 million. Year-over-year however, housing starts are up 39%. Building permits declined 5.5% month-over-month to a seasonally adjusted annual rate of 1.46 million. Lower rates and warmer weather spurred home builder activity in December and January and the inventory-stressed housing market has needed it.
Existing home sales or resales increased at a record pace in February, up 6.5% month-over-month to a seasonally adjusted annual rate of 5.77 million. Annually, sales increased 7.2%. Despite this month's positive numbers, National Association of Realtors (NAR) chief economist Lawrence Yun predicts coronavirus may impact next month's numbers.
Although the Federal Reserve cut the Federal Funds rate to a target range of zero to 0.25%, that will not translate to a 0% mortgage rate. Mortgage rates are influenced by numerous other factors besides the Federal Funds rate. If you have any questions about today's mortgage rates or refinancing your current mortgage, let us know.
Sources: CNBC, Econoday, MarketWatch, Mortgage News Daily, The Wall Street Journal