Market Forecast: Case-Shiller Home Price Index, FOMC Meeting, and New Home Sales
Blog posted On January 25, 2021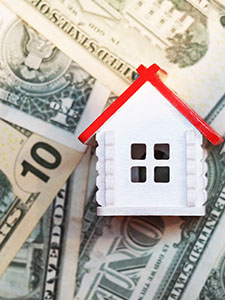 Mortgage rates remained relatively unchanged last week and continue to trend near historic lows. The Federal Open Market Committee (FOMC) will be meeting on Tuesday and Wednesday of this week, followed by an announcement from Federal Reserve Chair Jerome Powell on Wednesday afternoon. The S&P CoreLogic Case-Shiller home price index is scheduled for release on Tuesday, followed by the new home sales report on Thursday.
The S&P Case-Shiller home price index tracks changes in the value of homes involved in two or more sales transactions across 20 major metropolitan areas throughout the country. Though the data lags by a month, it is still used to gauge home price appreciation trends. In October, the S&P CoreLogic Case-Shiller home price index jumped 1.3% month-over-month and 7.9% year-over-year. Phoenix, Seattle, and San Diego continued to have the highest home price gains, with Phoenix's prices up 12.7%, Seattle's prices up 11.7%, and San Diego's prices up 11.6% from the year before. "Since June, our monthly readings have shown accelerating growth in home prices, and October's results emphatically emphasize that trend," said Craig J. Lazzara, managing director and global head of index investment strategy at S&P Dow Jones Indices.
The FOMC sets the federal funds rate. The federal funds rate will influence mortgage rates but not set them exactly. When the Fed raises rates, mortgage rates typically go up. When the Fed lowers rates, mortgage rates typically go down. Last month, the Federal Reserve voted to leave interest rates unchanged – keeping the benchmark rate near zero. Along with the rate announcement, the Fed also released an improved economic outlook for 2021. The GDP growth rate outlook for this year is now 4.2%, and the unemployment rate outlook is 6.7%. Until the economy shows greater improvements recovering from the coronavirus pandemic, the Fed is expected to leave rates near zero.
The new home sales report tracks the sales of newly constructed homes and accounts for about 10% of total residential real estate transactions. In November, new home sales fell by 11% month-over-month, falling to a seasonally adjusted annualized rate of 841,000. Year-over-year, however, new sales are still up almost 21%. Additionally, home inventory rose 14%, which is good news for home buyers looking to find a more affordable purchase.
With rates expected to stay low and inventory on the rise, purchasing a home can be an incredibly valuable financial asset. With home values appreciating, homeowners have gained thousands of dollars and home equity over the past year. To learn more about the financial benefits of owning a home contact us today or talk to your financial advisor for more information.
Sources: CNBC, MarketWatch, MarketWatch, MarketWatch, Mortgage News Daily