Can Breaking Your Lease Hurt Your Credit Score?
Blog posted On June 10, 2020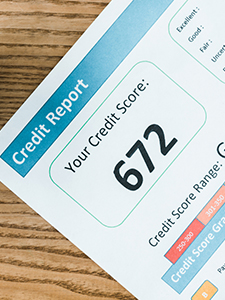 As a renter, you may be faced with a circumstance where you have to break your lease. You may have to relocate to another city because of work, you may end up buying a home before your lease expires, or you may face the unfortunate scenario of not being able to afford your rent. When you're faced with the need to break your lease, it's important to know your rights as a tenant and be transparent about your situation with your landlord. Breaking a lease without taking the right steps could make it harder for you to qualify for a rental or home purchase in the future and could hurt your credit score.
How Breaking a Lease Can Hurt Your Credit Score
When you have a mortgage, your loan servicer will report your payment activity to the three credit reporting bureaus, Experian, Equifax, and TransUnion. Landlords typically do not report payment activity to the credit reporting bureaus, unless you've asked them to help you build your credit. If you break a lease and stop making payments, your landlord can report the unpaid debt to a collection agency. When you have an account "in collections" this will hurt your credit score significantly.
What to Do if You Need to Break Your Lease
If you need to break your lease, the first thing you should do is read through your rental contract. Many leases have steps outlined for you to take if you need to move out early. For example, you may have to pay two months' rent or you may have to pay the remaining rent on your contract.
When you've read your lease and you are prepared, talk to your landlord. Share with them why you need to move out and bring up any provisions you've found in your lease. Depending on where you live, you may need to give a 30-day or 60-day notice. Sometimes, your landlord will draw up a new agreement for you. Whatever terms you and your landlord agree on, make sure you get them in writing, and that all parties involved get a copy.
If you can, you may also want to suggest a new tenant to replace you or someone to sublet for the remainder of your lease. This is a good faith move to help your landlord fill their unoccupied rental home.
Breaking a lease can hurt your credit score if you do not take the proper steps. Tenants may have to break leases for relocation, financial problems, or other unplanned reasons. If this happens to you, make sure you are familiar with the conditions of your lease, talk to your landlord, and if you can, propose a new tenant.
Sources: CNBC