Market Recap: Mortgage Apps Jump, Consumer Price Index Up, Jobless Claims Lower
Blog posted On March 13, 2020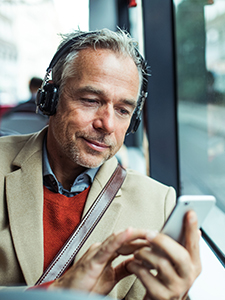 Mortgage rates trended slightly upward this week, but overall are at least a full percentage point lower than average rates this time last year. Lower rates triggered mortgage activity with both new purchase and refinance mortgage application submissions increasing. The consumer price index also increased slightly. Jobless claims continue to come in at historic lows.
The Mortgage Bankers Association (MBA) weekly mortgage application survey showed a composite increase of 55.4% for the week ending 3/6. New purchase application submissions ticked up 6.0% and refinance applications surged 79.0%. MBA economist Joel Kan predicted, "as lenders handle the wave in applications and manage capacity, mortgage rates will likely stabilize but remain low for now. This in turn will support borrowers looking to refinance or purchase a home this spring."
In February, the consumer price index increased slightly up 0.1% month-over-month, driven by higher rent and grocery prices. Excluding food and energy costs, the index is up 0.2%. The consumer price index is used to gauge inflation trends.
The weekly jobless claims report shows no signs of coronavirus-related layoffs for the week ending 3/7. Initial jobless claims declined to a level of 211,000. Continuing claims also dropped to a level of 1.72 million. These figures are expected to rise in the coming weeks with many large events getting cancelled and traveling dropping off.
Both home buyers and homeowners looking to refinance could benefit from today's low mortgage rates. Many homeowners are taking advantage of the refinance opportunity, as indicated by last week's weekly mortgage application survey. If you have any questions about today's low mortgage rates, let us know.
Sources: CNBC, Econoday, MarketWatch, MarketWatch, MarketWatch, Mortgage News Daily