Market Recap: Construction Spending Up, Mortgage Apps Rebound, ADP Employment Report Down Slightly
Blog posted On October 04, 2019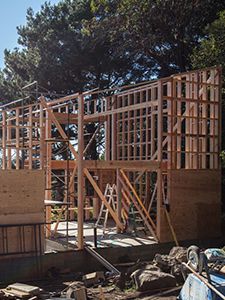 Mortgage rates trended lower this week, continuing to touch down on year-long lows. US construction spending increased slightly, but residential construction spending specifically jumped. Both new purchase and refinance mortgage application submissions are up. The ADP employment report was lower than expected.
In August, US Construction spending rose 0.1% to a seasonally adjusted annual rate of $1.287 trillion. Spending on private construction improved slightly, spending on residential construction specifically improved 0.9% month-over-month but is down 5% from last year. Low mortgage rates and improved home builder confidence suggests it may be a busy season for home buyers and sellers this Fall.
The weekly mortgage application survey rebounded for the week ending 9/27, after declining the previous week. New purchase application submissions increased 1.0% and refinance application submissions climbed 14.0% for a composite increase of 8.1%. Joel Kan, MBA's associate vice president of economic and industry forecasting, commented on how rate sensitive home buyers and homeowners have become, "the slight changes in rates are still causing large swings in refinance volume, and we expect this sensitivity to persist."
In September, the ADP employment report showed the addition of 135,000 jobs, below expectations, and indicating that hiring has started to slow down. August's estimate was also revised downward. Large firms added 67,000 jobs, mid-sized companies added 39,000 jobs, and small businesses added 30,000 jobs. Businesses have grown more cautious in their hiring as business investment overall has slowed.
Home buyers and homeowners are continuing to take advantage of historically low mortgage rates. If you are interested in buying a new home or refinancing an existing mortgage, please let me know. You can try out different scenarios on our mortgage calculators, or fill out a quick quote on our website.
Sources: CNBC, Econoday, HousingWire, MarketWatch, MarketWatch, Mortgage News Daily