Market Forecast: Case-Shiller Home Price Index, New Home Sales, Pending Home Sales Index
Blog posted On May 25, 2020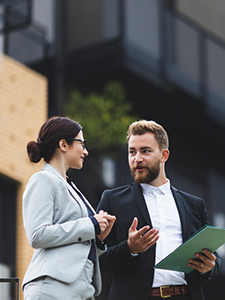 Markets are closed today in observance of Memorial Day. Mortgage rates have not moved significantly in recent weeks, continuing to average historic lows. This week, the S&P CoreLogic Case-Shiller home price index, the new home sales report, and the pending home sales index are all scheduled for release.
The Case-Shiller home price index tracks changes in the value of homes involved in two or more sales transactions across twenty major metropolitan areas throughout the country. In February, the 20-city index appreciated 0.4% month-over-month and 3.5% year-over-year. Real estate professionals expect home price appreciation to continue at a moderate pace. Since the data lags by one month, we have not yet seen the full extent of the coronavirus pandemic on home prices.
New home sales, or the sales of newly constructed homes, account for about 10% of all home sales. In March, new home sales dropped 15.4% month-over-month to a seasonally adjusted annual rate of 627,000. Stay-at-home orders and social distancing procedures have changed the way people buy and sell homes. Lower mortgage rates will likely continue to motivate home buyers as the industry adapts to a more digital transaction.
The pending home sales index tracks changes in the number of homes that are under contract but not yet closed. Pending home sales also declined in March, down 20.8% month-over-month. The expected decline reflects the impact of stay-at-home orders and the adjustment to a more virtual home shopping experience.
After a delayed start, more real estate professionals expect to see a busy home buying and selling season this summer. Lower mortgage rates could mean a more affordable mortgage payment, especially for first-time home buyers. If you have any questions about how we are safely continuing to operate, let us know!
Sources: CNBC, CNBC, Econoday, MarketWatch, Mortgage News Daily, Reuters