Market Recap: Existing Home Sales Fall, New Home Sales Jump, FHFA House Price Index Appreciates
Blog posted On June 26, 2020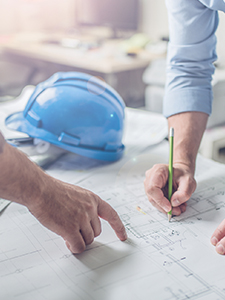 Mortgage rates did not move significantly this week and remain near the lowest level in the past two years. Existing home sales fell, but new home sales jumped. The Federal Housing Finance Agency (FHFA) house price index continued to appreciate.
Existing home sales, or resales, declined in May, down 9.7% month-over-month and 26.6% year-over-year, to a seasonally adjusted annualized rate of 3.91 million units. Real estate activity, like other face-to-face transactions, has slowed down in recent months due to the coronavirus pandemic. Stay-at-home orders and social distancing restrictions have changed the way buyers tour homes, with many Realtors and real estate agents shifting to video tours. As cities and states start to reopen, buyers are returning to the market and adjusting to social distancing procedures. National Association of Realtors (NAR) chief economist, Lawrence Yun, predicted, "I am very confident that this will be the cyclical low point. Buyers are coming back and listings are coming back."
New home sales, or the sales of newly constructed homes, climbed in May, up 16.6% month-over-month and 12.7% year-over-year, to a seasonally adjusted annualized rate of 676,000 units. All regions experienced an increase, except the Midwest, down 6.4%. Before the pandemic, the housing market struggled with a lack of homes for sale, so the increase in new home sales is a sign that the housing market is starting to replenish home inventory.
The FHFA house price index appreciated 0.2% month-over-month and 5.5% year-over-year. Month-over-month regional data varied but annually all regions showed home price appreciation. Deputy Director of the Division of Research and Statistics at FHFA, Dr. Lynn Fisher, commented, "we expect the normal spring bump in sales was pushed off by the COVID-19 shutdowns and may extend into the summer months as states reopen and real estate sales pick back up."
If you're buying a home this summer, get preapproved for a mortgage before you start looking at homes. Home sellers are expecting multiple offers as buyers return the markets. Mortgage preapproval shows the seller you have already started the mortgage process and can close faster than a prospective buyer that has not started the finance process. If you have any questions about preapproval, let us know.
Sources: Advisor Perspectives, CNBC, Econoday, MarketWatch, MarketWatch, Mortgage News Daily