Market Recap: Existing Home Sales Climb, FHFA House Price Index Appreciates, New Home Sales Surge
Blog posted On September 25, 2020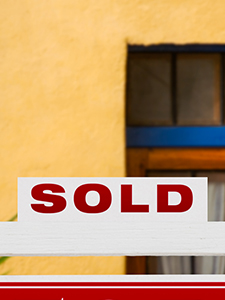 Mortgage rates trended downward this week. Existing home sales climbed for the third month in a row. The Federal Housing Finance Agency (FHFA) house price index appreciated from June to July. New homes sales surged to the highest level in 14 years.
Existing home sales, or resales, rose 2.4% month-over-month. In August, total resales reached a seasonally adjusted, annual rate of 6 million – marking the fastest pace in 14 years. Year-over-year resales were up 10.5%. As sales have increased, inventory has tightened, and many buyers are facing competitive markets and higher home prices. Overall, home prices are up 11.4% from last year's median home price, reaching $310,000.
In July, the FHFA house price index appreciated 1.0% month-over-month and 6.5% year-over-year. The year-over-year increase marks the largest annual gain in home prices since June 2018. As expected, with fewer homes for sale, the prices have continued to rise. Lead U.S. economist at Oxford Economics in New York, Nancy Vanden Houten, noted, "sparse inventory, particularly of existing homes, will keep a solid floor under home price."
New home sales, or the sales of newly constructed homes, increased of 4.8% from July to August. The annual gain was 43% higher than last August's home sales of 706,000, meaning new homes sales levels have surpassed 1 million for the first time since 2006. Both new home sales and existing home sales are on the rise, as buyers return to the market following Spring closures.
The late-in-the-year demand for new and existing homes is one of the many lasting effects of the coronavirus stay-at-home orders. While the demand for homes continues to increase, supply is limited. If you're buying a house this fall, expect competition with other buyers on the market. When making an offer, be prepared for bidding wars. To help your offer stand out, talk to us about getting preapproved for your mortgage. We'd be happy to help.
Sources: CNBC, MarketWatch, MarketWatch, Mortgage News Daily, Reuters