Protect Your Client's Largest Asset from Harmful Mortgage Interest
Blog posted On August 30, 2018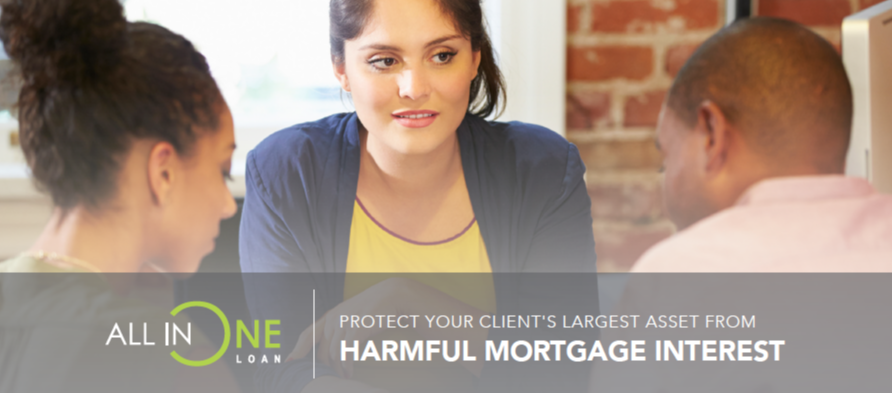 Most buyers in the marketplace today need to rely on a mortgage to fund their next purchase. But as interest rates rise, buying can become less affordable, and as you know, owing a mortgage could mean doubling a home's total price. But the innovative All In One Loan™ is a smarter alternative to traditional mortgages - one far less dependent on interest rates.



THE SMARTER WAY TO BUY AND BORROW



The All In One Loan™ is the nation's most efficient home finance program. Without requiring any change to budget, or reliance on interest rate, borrowers are able to save tens of thousands of dollars in valuable interest, pay-off in half the time or less compared to a traditional mortgage and access their home's equity dollars any time without refinancing.

How Does it Work? Put simply, the All In One Loan™ combines home financing with personal banking in one account. This provides borrowers the opportunity to leverage their regular deposits to lower daily principal prior to using their money and as a result, offset monthly mortgage interest.

Works just like a regular checking account and comes with the same features

Builds equity in the home faster and can pay off the mortgage in half the time or less

Provides 24/7 access to home equity dollars for 30 years without requiring a refinance

Lowers the total cost of interest leaving more money leftover to invest with
THE SMARTER WAY TO POSITION YOURSELF
Stand out amongst your peers as providing access to the nation's first 'smart-mortgage' program

Cash-buyers can use as delayed financing to recoup up-front cash investment with no seasoning

Buyers can put less down up-front and park extra funds in the loan after close which will remain liquid

Non-Trid loan closes 3 days faster than a traditional mortgage program

No non-conforming or regional loan limitations to contend with
Requires 20% min down-payment

Loan Amounts to $2 Million

Primary and Second Homes

Requires no change to spending habits

ALL IN ONE LOAN™ EXAMPLE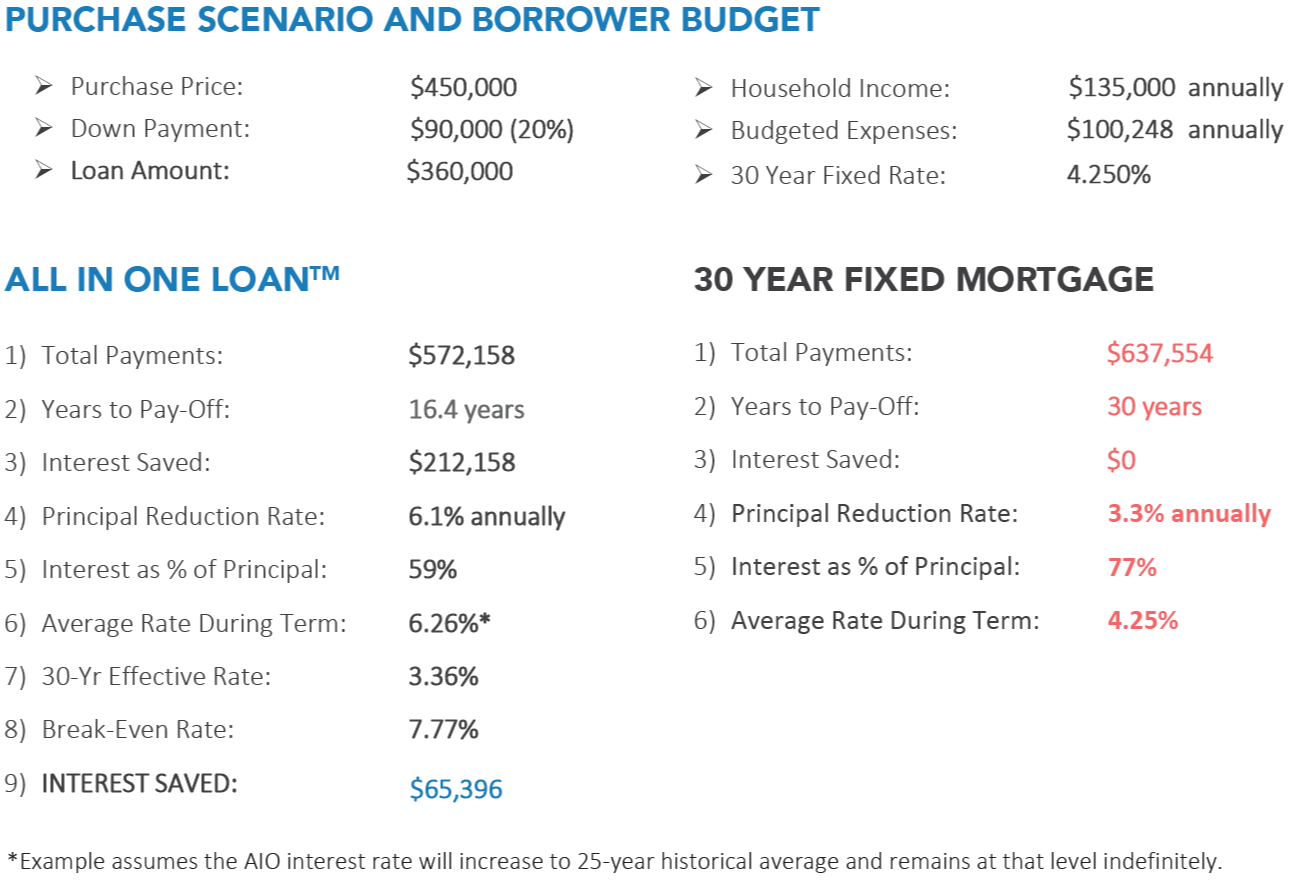 Become an All In One LoanTM Certified Mortgage Professional today:
www.cmgfi.com/aiocertification or contact your Account Executive to get started.
For the on-line Interactive Simulator visit www.aioloan.net.