Market Forecast: JOLTS, Mortgage Apps, and Consumer Price Index
Blog posted On June 05, 2019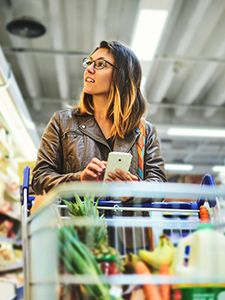 The only housing report of significance this week will be the Mortgage Bankers Association (MBA) weekly mortgage application survey. Other market-moving reports include the Labor Department's Job Openings and Labor Turnover Survey (JOLTS) and the consumer price index.
The JOLTS reports details changes in the rate of job openings, hiring, and voluntary quits. In March, job openings surged to a seasonally adjusted level of 7.5 million. The hiring rate fell slightly to a level of 5.7 million, lagging behind the number of jobs open. With a record-low unemployment rate, employers are struggling to find workers to fill open positions as the market nears full employment.
The MBA weekly mortgage application survey tracks week to week changes in the submission of new purchase and refinance mortgage application submissions. Despite the lowest mortgage rates in a year and a half, home buyers are not making real estate moves, with new purchase applications down 2.0%. Homeowners, however, are taking advantage of lower rates, with refinance applications up 6.0%. Overall, the index had a composite increase of 1.5%.
The consumer price index tracks monthly changes in the costs of a fixed basket of goods and services and is used to gauge inflation. In April, the consumer price index increased 0.3% month-over-month driven by higher gas prices and rising rents. Annually, the index is up 2.0%. Excluding volatile food and energy costs, the index is up 0.1% month-over-month and 2.1% year-over-year.
Federal Reserve Bank of St. Louis President James Bullard made headlines last week with comments that a rate cut "may be warranted soon." In his own words, Bullard explained the Fed, "faces an economy that is expected to grow more slowly going forward, with some risk that the slowdown could be sharper than expected due to ongoing global trade regime uncertainty." Even without a rate hike, average mortgage rates are hovering around the lowest levels in over a year.
Sources: CNBC, CNBC, Econoday, MarketWatch, MarketWatch, Mortgage News Daily, The Wall Street Journal