Market Forecast: Existing Home Sales, Mortgage Apps, Jobless Claims
Blog posted On May 20, 2019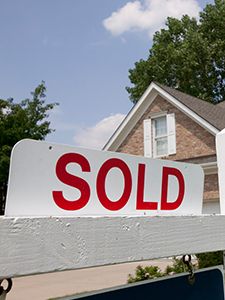 Mortgage rates continue to trend downward, amidst some uncertainty surrounding global trade tensions. There are very few economic reports scheduled for release this week. In housing news, existing home sales and the Mortgage Bankers Association weekly mortgage application survey are scheduled for release. The weekly jobless claims report comes out on Thursday.
Existing home sales, or resales, make up the majority of real estate transactions. Existing home sales have experienced some volatility in recent months. Even with lower mortgage rates, many home buyers are shopping in competitive markets with limited for sale inventory. In March, existing home sales declined 4.9% month-over-month to a seasonally adjusted annual rate of 5.21 million. The National Association of Realtors (NAR) reported it would take 3.9 months to exhaust all available homes for sale, much lower than the 6-month supply that is considered an average housing market.
The MBA weekly mortgage application survey tracks week to week changes in new purchase and refinance mortgage applications. For the week ending 5/10, new purchase application submissions and refinance application submissions each declined by 1.0% for a composite decrease of 0.6%.
The weekly jobless claims report tracks week to week changes in initial and continuing unemployment claims. The unemployment rate has been historically low for much of the past few years. For the week ending 5/11, initial jobless claims fell to a level of 212,000. Continuing claims also dropped to a level of 1.66 million.
A strong labor market typically translates into housing activity, and the labor market is the strongest it has been in years, with unemployment near a multi-decade low. Still, some markets remain competitive. If you are looking to buy a home while rates are low, get preapproved for financing before you start shopping. Preapproval shows the seller you have already started the mortgage process and are better prepared when it's time to make an offer.
Sources: CNBC, Econoday, MarketWatch, MarketWatch, MarketWatch, Mortgage News Daily