Market Recap: Rate Cut, Home Appreciation Slows, Pending Home Sales Up
Blog posted On August 02, 2019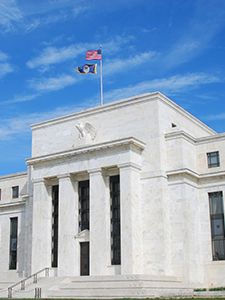 In a widely anticipated move, the Federal Open Market Committee voted to cut the federal benchmark interest rate by .25 bps. Mortgage rates trended slightly lower following the announcement. The S&P CoreLogic Case-Shiller home price index showed home price appreciation has continued to slow down in many metros across the country. Pending home sales continued to increase.
The Case-Shiller home price index increased just 0.1% month-over-month and 2.4% year-over-year, down slightly from April's 2.5% annual rate of appreciation. This data marks the 14th straight month of home price appreciation slowdown, a welcome reprieve for some home buyers struggling to afford expensive homes. Regionally, no metros experienced double-digit annual appreciation, Las Vegas and Phoenix led the gains with respective annual appreciation rates of 6.4% and 5.7%. Seattle, one of the priciest metro areas, actual experienced an 1.2% annual rate of depreciation. Based on the report, many housing experts expect the housing market to experience a plateau after several years of heated appreciation.
The pending home sales index jumped 2.8% from May to June and improved 1.6% from June of last year. The National Association of Realtors attributes the strong numbers to a growing job market, a record-breaking stock market, and historically low mortgage rates. Each of the four regions improved, suggesting housing market momentum heading into the Fall.
As expected, the FOMC voted in favor of a rate cut on Wednesday, lowering the federal benchmark interest rate to a range of 2% to 2.25%. From its statement, the Fed cited, "implications of global developments for the economic outlook as well as muted inflation pressures" as causation for the decision to reverse course. However, the statement cited that overall economic growth is "moderate" and the jobs market is "strong."
This week's rate cut will likely spur a downward trend in mortgage rates putting even more homeowners in a position to refinance. Recent data showed over 8 million homeowners could save money with a mortgage refinance earlier this year, before the rate cut. If you have any questions about a mortgage refinance or new home purchase, and how the Fed's move impacted mortgage rates, please let me know.
Sources: CNBC, MarketWatch, MarketWatch, MarketWatch, Mortgage News Daily