Market Forecast: Mortgage Apps, ADP Employment Report, Consumer Credit
Blog posted On May 04, 2020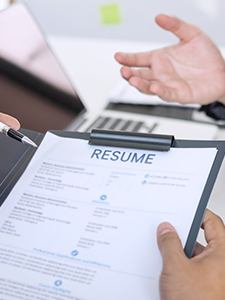 Mortgage rates continue to trend downward. This week, the only significant housing report scheduled for release is the Mortgage Bankers Association (MBA) weekly mortgage application survey. Other market-moving reports include the ADP employment report and consumer credit.
The weekly mortgage application survey tracks week to week changes in new purchase and refinance application submissions. For the week ending 4/24, new purchase mortgage application submissions increased 12.0% and refinance applications declined 7.0% for a composite decrease of 3.3%. The data suggests home buying activity may be starting to regain steam following coronavirus-related slowdowns.
The ADP employment report is based on payroll data from approximately 400,000 US private businesses employing approximately 23 million workers nationwide. In March, the ADP employment report showed a composite loss of 27,000 jobs. Small businesses were the hardest hit, eliminating 90,000 jobs. Mid-sized companies gained 7,000 jobs and large firms gained 56,000 jobs.
The consumer credit report measures total outstanding consumer debt segmented by revolving and nonrevolving credit. In February, total consumer credit increased at a composite annual growth rate of 6.4%. Revolving credit, like credit card debt, increased by 4.6% and nonrevolving credit, like student loans and car loans, increased by 7%. March's data will likely start to show the impact of the coronavirus pandemic on consumer borrowing.
As an essential business, mortgage lenders are still fully operational and abiding by social distancing guidelines to ensure new home buyers and homeowners are able to complete new purchase and refinance transactions. If you have any questions about how we are continuing to do business, let us know.
Sources: CNBC, Econoday, MarketWatch, MarketWatch, MarketWatch, Mortgage News Daily