Market Forecast: Construction Spending, Mortgage Apps, ADP Employment Report
Blog posted On June 03, 2019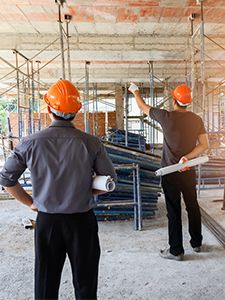 Mortgage rates are still low and have not moved much in recent weeks. This week in housing news, the US construction spending report comes out today and the Mortgage Bankers Association (MBA) weekly mortgage application survey comes out on Wednesday. The ADP employment report is also scheduled for release.
US construction spending tracks total spending on private and public construction projects. In March, construction spending declined 0.9% month-over-month to a seasonally adjusted annual rate of $1.282 trillion. Residential construction specifically was down 1.8% month-over-month and 8.4% year-over-year. March's data shows that the pace of housing construction continues to be hindered by higher cost of materials and labor shortages.
The MBA weekly mortgage application survey has experienced some volatility lately, despite an overall downward trend in mortgage rates. For the week ending 5/24, new purchase mortgage application submissions fell 1.0% and refinance application submissions were down 6.0% for a composite decrease of 3.3%.
The ADP employment report is based on data from approximately 400,000 US businesses employing approximately 23 million US workers. The data is limited to private sector companies using the ADP payroll system. Hiring surged in April, with the addition of 275,000 jobs, far more than expected. Across the board, small businesses added 77,000 jobs, medium-sized companies added 145,000 jobs, and large firms added 53,000 jobs.
A strong labor market and low mortgage rates could translate to strong housing market activity. However, the pace of home construction needs to pick up to help replenish limited inventory. In many markets, home buyers are competing over limited listings. Preapproval is even more important in these markets. A preapproved buyer makes a stronger offer and ensures a faster transaction than a prospective buyer who has not already started the mortgage financing process.
Sources: Econoday, MarketWatch, MarketWatch, MarketWatch, MarketWatch, Mortgage News Daily