5 Challenges Home Sellers Face in 2019
Blog posted On May 21, 2019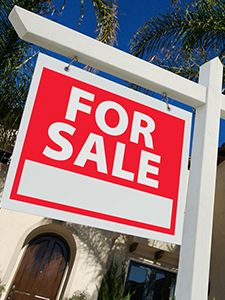 No matter what the market is doing, home sellers will face various challenges throughout the process. Forbes contributor and CEO of Las Vegas Homes by the Brooks Team, Jim Brooks, outlined five specific challenges home sellers will face in 2019.
Higher Home Prices
While rising home values will increase the home sellers' return on their investment, it may create a barrier to some prospective buyers. Although rapid home price appreciation has started to slow, most regions are still experiencing sustained home price growth. Higher home prices especially impact first-time home buyers who may already be struggling to save for a down payment.
Natural Disasters and Sustainability
Weather-related events and natural disasters are becoming increasingly common due to climate change. Wildfires in California, hurricanes throughout the Northeast, and unusual winter storms have impacted not only existing housing stock, but the cost to rebuild and also the cost to insure properties in these locations. If a seller is selling a home recently impacted by a natural disaster they may struggle to find a buyer who is willing to pay the higher home insurance costs or risk future natural disasters.
Pending Immigration Restrictions
Immigration reform affects all industry but especially real estate. As the government restricts the issuance of green cards from 1.1 million down to 500,000, real estate developers are facing a shortage of skilled workers. This impacts new home sellers who are struggling to replenish for sale inventory to feed buyer demand, but also impacts sellers of existing homes who find themselves competing with many other sellers.
Rise of Remote Workers
In an increasingly tight labor market, more companies are willing to hire a skilled candidate to work remotely rather than limiting their search to local candidate or candidates willing to relocate. With more American workers working remotely the need to relocate for employment is not as prevalent as it was ten or even five years ago.
An Overall Decline in Active Buyers
After many years of a "seller's market," data shows that there has been a decline in active buyers. Home sales are expected to decline by 2% from 2018. Depending on the market, some home sellers may experience less buyer foot traffic.
In some situations, the home seller can offer seller concessions or seller contributions toward the buyer's down payment to facilitate the sale of the home. If you are selling a home this year, it could help you to talk to a mortgage lender ahead of time. Get preapproved for the purchase of your new home and find out how you can reach more buyers in a competitive market.
Sources: Forbes