Market Forecast: Consumer Price Index, Mortgage Applications, Retail Sales
Blog posted On October 12, 2020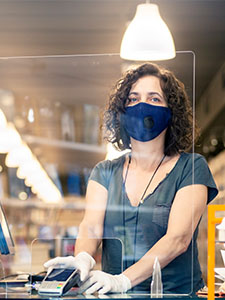 Mortgages rates continued to touch historic lows last week. This week, there will be no major housing reports. Scheduled for release on Tuesday is the consumer price index. The Mortgage Bankers Association (MBA) will release its weekly mortgage application survey on Wednesday, and the retail sales report comes out on Friday.
The consumer price index tracks the changes in the average prices of a fixed basket of goods and services sold to final consumers. In August, the consumer price index rose for the third month in a row, with an increase of 0.4%. The increase largely results from the rebound in prices following the earlier months of economic slowdown due to the coronavirus pandemic.
The Mortgage Bankers Association (MBA) weekly mortgage application survey tracks week to week changes in the submission of new purchase and refinance mortgage applications. Last week's survey saw new purchase applications drop 2% and refinance applications increase 8%. Overall, mortgage applications saw a composite increase of 4.6%.
Retail sales measure total receipts at stores that sell merchandise and related services to final consumers. In August, retail sales rose for the third consecutive month, with a 0.6% increase. The recent retail sales numbers indicate that Americans feel more confident to spend their money as economic conditions improves.
The positive trend in retail sales are one of the many recent displays of the economy's resilience in the midst of the coronavirus pandemic. Despite the expected economic challenges in the earlier months of the pandemic, the economy has rebounded well – even surpassing pre-crisis levels in some industries. One of the strongest industries right now is real estate. If you're interested in taking advantage of the record-low mortgage rates, talk to one of our loan officers about getting prequalified.
Sources: Econoday, MarketWatch, MarketWatch, Mortgage News Daily